Trade Shows in May 2013 -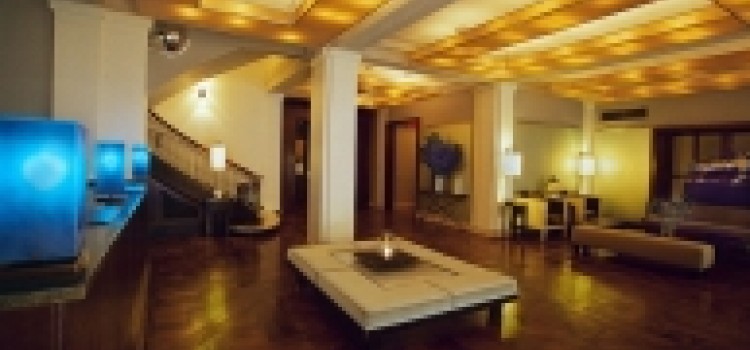 New York Trade Shows: When it comes time to consider, 'What to do in New York' during you're upcoming visit to New York, there will never be a shortage of NYC Activities, Attractions, New York City Tours or general Things to do in New York City.
Whatever brings you to New York City, you'll surely want to stay close to the action and NYC Hotels like The Manhattan, are located in the very heart of New York City's Times Square.
As a guest of The Manhattan - A Times Square Hotel, you're a short walk from the best NYC has to offer visitors looking for great New York Events - see below for brief list of some of the more popular New York Events and Trade Shows set to take place in NYC during May 2013:
Verge Art Fair New York
May 9-12, 2013
59 Bleeker Street, Greenwich Village, New York, NY
Come see tomorrow's art today at the 4th annual Verge Art Fair New York. One of the most popular art Events in New York returns to NYC's exciting Greenwich Village neighborhood and runs concurrent with the 2nd annual Frieze NY on May 2nd and 5th. Verge Art Fair New York presents an international roster of New York Art Galleries in a nearly 10,000-square-foot facility, this New York Events one of the biggest New York Events and boutique art fairs of the year.
New York Baby Show
May 18-19, 2013
Pier 92 | 711 12th Avenue, New York, NY 10019 | 800-677-6278
Are you looking for family-friendly New York Events? Look no further than the New York Baby Show, which brings the best kids' products and services to moms and expectant moms in the Tri-State area. A great mix of maternity, baby, and toddler offerings will be on display, and you'll find a fantastic schedule of expert speakers and demonstrations.
National Stationary Show
May 19-22, 2013
Jacob K. Javits Convention Center | 655 West 34th Street, New York, NY 10001 | 212-216-2000
The National Stationary Show attracts a diverse international audience of more than 11,000 buyers from stationary and card shops, gift boutiques, bookstores, bridal shops, party stores, department stores, chain and specialty stores, 'box box' mass retailers, online retailers, and mail order catalogs.
Visiting New York? Choose The Manhattan - An NYC Hotel located in the heart of Times Square and steps away from Top New York Attractions like; Rockefeller Center, Central Park, Empire State Building, Javits Center, Madison Square Garden, Rockefeller Center and more.
Paper Power - A New York Event
May 19-22, 2013
Jacob K. Javits Convention Center | 655 West 34th Street, New York, NY 10001 | 212-216-2000
Paper Power is one of the largest New York Events focusing on the stationary industry in the United States. This New York Event provides the opportunity for the latest innovations, trends, and techniques in paper products to be visible to the marketplace.
Small Business Expo
May 16, 2013
Pier 92 | 711 12th Avenue, New York, NY 10019 | 800-677-6278
This New York Event brings business owners from around the world to work together and help their companies grow. Attendees gather in a large exhibition hall and meet with vendors and exhibitors, who provide valuable products and services to harness the potential of small businesses. Business owners participate in workshops, seminars, and meet-ups geared toward improving and expanding small businesses.
About The Manhattan – A NYC Hotel:
One of the best features of The Manhattan Hotel at Times Square is its unmatched location – literally in the center of everywhere you want to be when you visit New York. The Manhattan Hotel at Times Square is just 2 blocks from Rockefeller Center and 4 blocks from MoMA.
Our spacious 659 well-appointed, non-smoking Guest Rooms and Suites are available on 22 floors and offer everything a Business Traveler or Leisure Guest will need for a comfortable stay in the City.