Brooklyn Bridge - New York Attractions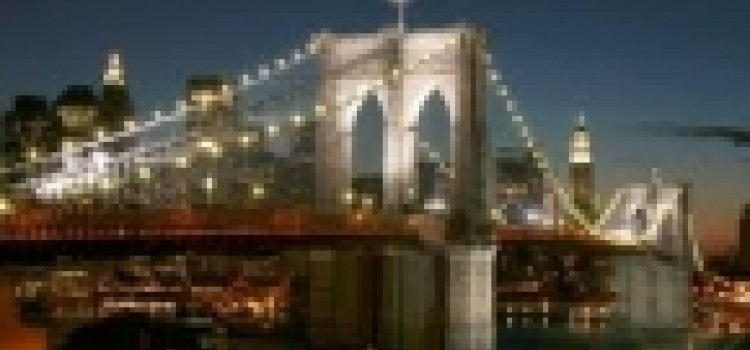 Location: Tillary St. at Adams St., Brooklyn, NY 11201
John Roebling's engineering masterpiece was the world's longest suspension bridge upon its completion in 1883. One of the most recognizable structures in NYC, the bridge has been featured in countless movies and television shows and, as the first land passage between Manhattan and Brooklyn, represents a critical piece of New York City history. Though the bridge is visible from the shores of both boroughs, it is best experienced through a leisurely stroll across its elevated pedestrian walkway.
Here, visitors from around the world can share a path with New Yorkers making their daily commute; those walking across can enjoy views of downtown Manhattan and New York Harbor on every step of the 5,989-foot traverse. The Manhattan-side entrance is at Park Row and Centre Street, across from City Hall Park.
The behemoth of steel, granite, and wood that finally united the cities of Brooklyn and Manhattan remains a majestic, oft-elegized symbol of New York City's spirit of enterprise. Its 13-year, $18 million construction was marked by political squabbles and engineering innovation.
Today, the mile-long stroll across the Great East River Bridge is almost as exhilarating as it was for those first pedestrians who crossed the bridge having never walked above water before. Despite the cars speeding on either side several feet below, the central, elevated walkway's communal atmosphere makes it feel like a genuine escape. (Walt Whitman declared it "the best, most effective medicine my soul has yet partaken.") Under the glow of lamplights, lovers snuggle on benches while watching a parade of cyclists, tourists, or families strolling under the web of suspension wires that rise to the 271-ft tall Gothic arches.