Central Park - New York Attractions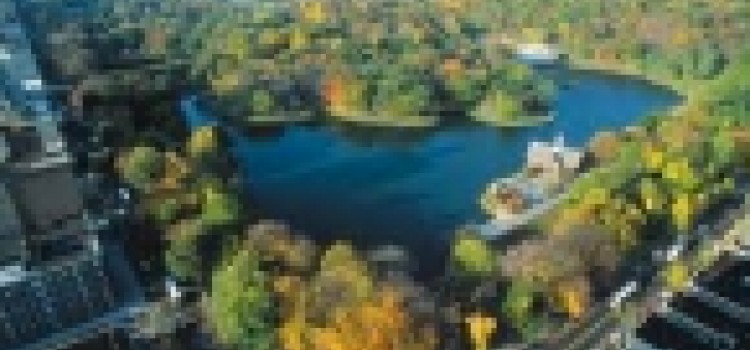 Location: 59th to 110th Streets, New York, NY
Contact: 212.310.6600
Visitors to New York City are often impressed with Central Park's beauty and size, making it a wonderful place for visitors to New York City to enjoy a bit of relaxation and get a better sense of what it's like to live in New York City.
With 843 acres of lush landscaping, gardens, a Zoo, picnic areas and famous horse drawn carriage rides and more. Central Park offers a variety of things to do; Central Park concerts and Shakespeare in the Park to Central Park Carousel rides and bird watching, check out our list of great things to do in Central Park.
Central Park Carousel:
Central Park has had a carousel since 1871, when it was powered by a blind horse and mule. Today's Central Park Carousel has been there since 1950, and was originally built for a trolley terminal outside of Coney Island before being moved to Central Park. The Central Park Carousel is located mid-park at approximately 65th Street/6th Avenue.
Take a Central Park Walking Tour:
The Central Park Conservancy offers free walking tours of Central Park. The Central Park Conservancy Tours last one to one-and-a-half hours, and they have over ten different Central Park Walking Tours available.
Shakespeare in Central Park:
For over 50 years, free performances of Shakespeare have been hosted in Central Park as part of the 'Shakespeare in the Park' event. Each summer schedule typically features two different productions, but not all productions are Shakespeare's plays.
Central Park Picnic:
If you want to spend the afternoon feeling like a "real" New Yorker, consider enjoying a picnic in Central Park. First, you can shop for picnic provisions at a great New York City market and then you can relax and people-watch while you enjoy delicious food and drink. Sheep Meadow and the Great Lawn are two popular places to picnic and people-watch, but you can wander around and find a place that looks good to you.
Row Boat on the Lake in Central Park:
Head to Loeb Boathouse and you can rent a boat to row around the Lake - Central Park's second largest body of water (only The Central Park Reservoir is bigger). Each rowboat can hold up to 4 passengers.
Concerts in Central Park:
Throughout the summer, Central Park hosts many Musical Events and Concerts, whether you prefer Popular Music or Classical Music, there is something for everyone with Central Park's Concert Schedule.