Empire State Building - New York Attractions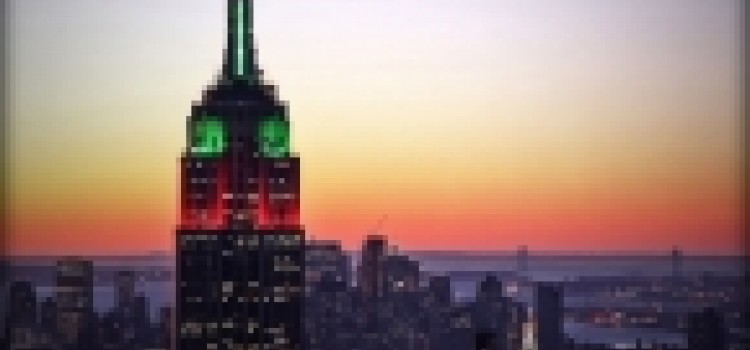 Location: 350 Fifth Avenue, New York, NY 10118
Contact: 212.736.3100
The Empire State Building is a 102-story landmark Art Deco Skyscraper in the heart of New York City, at the corner of 5th Avenue and West 34th Street. The Empire State Building is 1,250 ft (381 meters) tall and its name is derived from the nickname for New York, 'the Empire State'.
The Empire State Building was considered as the world's tallest building for more than 40 years, from its completion in 1931 until construction of the World Trade Center's North Tower was completed in 1972.
For the better part of a century, visitors to New York have headed straight to the Empire State Building for the thrill of a lifetime: the journey aloft to its fabled Observatory nearly a quarter of a mile above Fifth Avenue. Here, you are treated to breathtaking panoramas across the rooftops, avenues and byways of the New York Metropolitan areas, to as far away as 4 neighboring states.