Grand Central - New York Attractions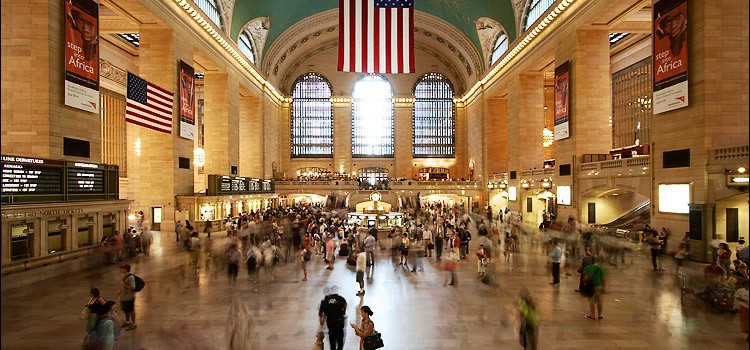 Location:89 E 42nd St New York, NY 10017
Contact: (212) 340-2583
Website: grandcentralterminal.com
More and more people were riding more and more trains. Grand Central needed additional tracks…and efficient ways for passengers to reach those tracks.
With little space to spread out, the station dug down. Engineers created a vast underground structure: four tracks in the Park Avenue tunnel and a 123-track train shed designed to support heavy locomotives plus the weight of the buildings overhead. A series of crossovers let trains reach any platform from any track. Inside the station, meanwhile, pedestrian ramps took passengers swiftly from level to level.
The design also included a centralized hot water heating system—the largest of its kind at the time—with four miles of pipe serving the station and surrounding buildings.