Ground Zero Museum - New York Attractions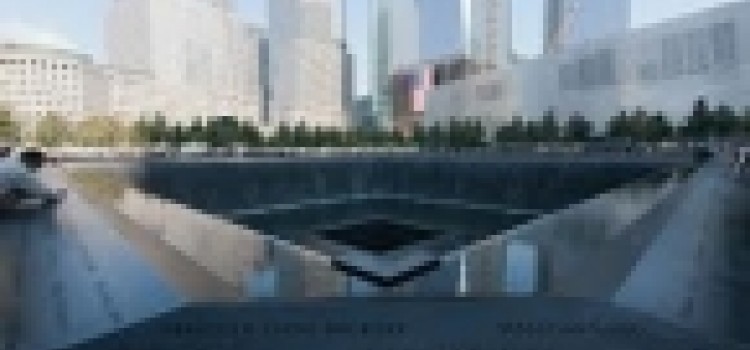 Location: 420 West 14th St, New York, NY 10014
Contact: 212.209.3370
Gary Marlon Suson, the Official Photographer of the Uniformed Firefighters Association and founder of the Ground Zero Museum Workshop, was the only person authorized to take photos at Ground Zero in New York City during the 11-month-long recovery effort, and his 80 photos in this NYC Museum are truly astonishing to witness.
The Ground Zero Museum Workshop in New York is one of the unique New York City Events at NYC Museums that gives NY Visitors an opportunity to view photos taken during the recovery efforts at Ground Zero in NYC, and to see first hand some of the select artifacts collected during the recovery.
When Visiting New York's Ground Zero Museum, a visit begins with a 15-minute film that shows a montage of photos taken by Gary Marlon Suson, as well as a recorded interview with Suson. After viewing the film, Ground Zero Museum Tour Guides introduce some of the most important photographs and artifacts in the Ground Zero Museum Workshop collection, and NYC Museum Visitors are able to hold a cross or Star of David forged from World Trade Center remnants.
NYC Museums like the Ground Zero Museum feature some of the rare pieces of window glass to have survived the collapse of the Twin Towers, and you'll be able to get an up-close and personal look at these pieces of the World Trade Center in NYC.
When you visit New York, choose Manhattan Hotel - Times Square - A New York Hotel located in the heart of Times Square, and just minutes from the Ground Zero Museum.
As the Official Photographer at Ground Zero, representing the Uniformed Firefighters Association, Suson was able to capture emotional moments in the Recovery Effort at Ground Zero, and document details of the Ground Zero Recovery that the public would otherwise know nothing about.
Suson recorded audio commentary for most of his photographs, which reveal deeper stories behind the 80 photos and the many at the Ground Zero Museum. There are several interesting reports highlighted at the Ground Zero Museum that focus on the recovery efforts, including the stories of New York City Firefighters searching for members of their own families who were lost in the September 11th attacks on the World Trade Center.
Ground Zero Museum Workshop Tour Schedule:
Monday: Noon and 2 p.m.
Tuesday: 11 a.m. and 1 p.m.
Wednesday: Closed
Thursday: 11 a.m. and 1 p.m.
Friday: 11 a.m. and 1 p.m.
Saturday: 11 a.m., 1 p.m. and 3 p.m.
Sunday: Noon and 2 p.m.
The Ground Zero Museum Workshop is certainly a moving and humbling NYC Attraction, and one of the most touching displays on exhibit at all of the NYC Museums. Expect to experience a moment similar to Visiting Holland's Anne Frank Museum, where the reality of what transpired in these tragic events is told from a straightforward and honest point of view.
Ground Zero Museum Workshop – General Information:
Ground Zero Museum Workshop Location - 420 West 14th St, Floor 2 (9th Ave and Washington St), New York, NY 10014
Ground Zero Museum Workshop Subways - A/C/E or L to 14th Street
Ground Zero Museum Workshop Phone - 212-209-3370
Ground Zero Museum Workshop Admission - Adults: $25, Children and Seniors: $19, Immediate family members of 9/11 victims and Active FDNY, PAPD and NYPD: Free