Lincoln Center for the Performing Arts - New York Attractions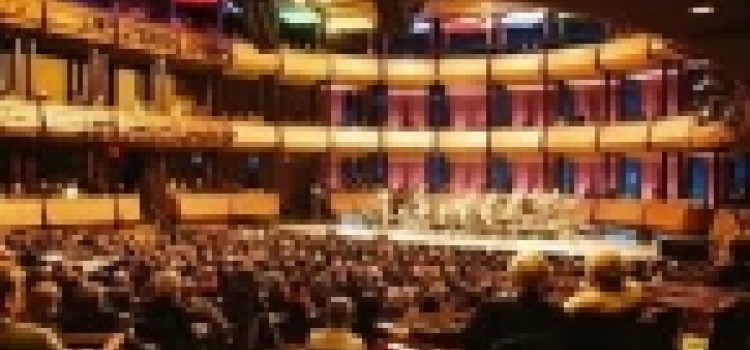 Location: Broadway at 62nd St., New York, NY 10023
Contact: 212-875-5000
Presenting thousands of performances each year, Lincoln Center has established itself as a cultural hub for New York City's performing arts scene. The sprawling 16.3-acre Upper West Side complex is home to 11 organizations, including Lincoln Center for the Performing Arts, Jazz at Lincoln Center, The Metropolitan Opera and the New York City Ballet. If you're looking for an enriching way to spend an afternoon or evening, Lincoln Center delivers with a long lineup of concerts, plays and film screenings throughout the week.
The landmark City space seamlessly blends classic elements with modern renovations, seen most recently in the Film Society's Elinor Bunin Munroe Film Center, which opened its doors to the public in June 2011. Within its 17,500 square feet, the center houses two theaters (one for special releases and the other for new releases and special programming), an amphitheater and a café. On Thursday evenings, the David Rubenstein Atrium—a gathering space complete with vertical gardens, an abundance of seating and a floor-to-ceiling fountain—presents free performances, courtesy of Target. Additionally, tours are available daily for Guests in search of the story behind the center.
Highlights include the majestic Revson Fountain, the recently renovated Alice Tully Hall and behind-the-scenes looks at top venues. Not sure what to do before your show? Lincoln Center's bustling neighborhood is full of top-notch attractions, including the American Museum of Natural History, a mere 15 minutes away, and Central Park, which is only a 2-block walk.
---