Metropolitan Museum of Art - New York Attractions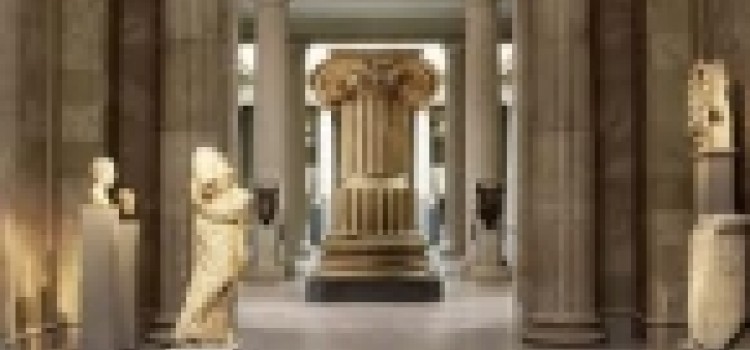 Location: 1000 Fifth Avenue, New York, NY 10028
Contact: 212.535.7710
One of New York City's most popular NYC Museum's and NYC Tourist Attractions, the Metropolitan Museum of Art welcomes over 5 million visitors a year.
The Metropolitan Museum of Art's collection and special exhibits offer something for everyone -- from Ancient Egyptian Vases and Roman Statues to Tiffany Stained Glass and Rembrandt Paintings there is something for nearly everyone.
With over two million objects—from 77, 000-year-old flints to contemporary digital art—housed under its roof, the Met is one of the largest and most eclectic cultural institutions on earth. Each year, five million people walk up the famous granite steps in search of the thrill of aesthetic vertigo.
Many make a beeline for the Egyptian Art and European Painting collections, both among the finest in the world. But almost every one of the Museum's 17 curatorial departments is superlative, and must-see works abound in every corner of the building. Also competing for visitors' attentions are about 30 exhibitions a year.
These run the gamut from once-in-a-lifetime blockbusters, like the "The Vatican Collections," and "Splendors of Imperial China," to single-artist retrospectives and smaller shows organized by individual departments. When the Met's first permanent home opened in 1880 it was almost immediately too small to house the ballooning collection, and work began on a never-ending series of additions. Over the past 30 years, the back and sides of the building have been encased in wings that have doubled its size. New space would have to be carved out on the inside, as there is a ban on further intrusion into Central Park (at least for now).
Behind the Museum's imposing Beaux Arts façade, there lies a confusing warren of hundreds of galleries punctuated by some of the city's grandest halls and courtyards. If you're a "completist," know that it will take several hours just to walk through the whole building—and that's without stopping in front of anything for more than a few seconds.
The collections of the Metropolitan Museum attract more visitors than any other attraction in New York City, about 5 million per year. It is impossible to see the entire collection in one day, or even in a few days, so I recommend you choose an area or two of interest, or take the Museum Highlights Tour which occurs throughout the day, starting around 10:15 a.m.
Notable Works: With such an extensive and comprehensive collection of art, it is difficult to pick out the highlights, however the Metropolitan Museum of Art Website offers a Director's Tour which highlights 25 important pieces of the collection.