Museum of Sex - New York Attractions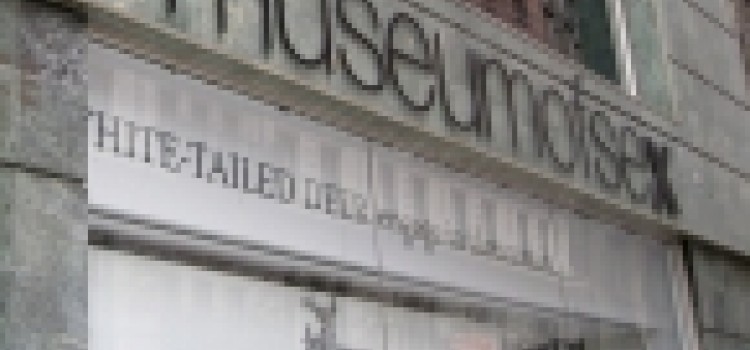 Location: 233 Fifth Avenue, New York, NY 10016
Contact: 212.689.6337
Yes, there is such a thing as a Museum of Sex, right here in NYC. In fact, some call it MoSex. Snigger all you want, but it's a legitimate establishment dedicated to its mission "to preserve and present the history, evolution, and cultural significance of human sexuality."
Sex. It's a natural part of the human experience and yet, there is so much you may not know about sex and sexuality. For your companions that claim to know it all, we say, call their bluff and head over to one of the most unique NYC Attractions, the Museum of Sex at 233 Fifth Avenue – less than a 5-minute walk from the Manhattan Hotel Times Square – and learn something new.
Founded by Daniel Gluck in 2002, the Museum of Sex focuses on a variety of sexual preferences and subcultures through changing exhibitions, programs and publications.
Although it's certainly been met with some criticism, in 2009, this New York Attraction doubled the square footage of its NY Store and added a floor and gallery. There's also been the addition of an aphrodisiac-themed café/bar called Oralfix that claims to allow guests to explore aphrodisiacs from more than 3,000 years of human history – from oysters to ashwagandha.
Adult admission to this NYC Attraction is $17.50 + tax per person and can be purchased online, with discounts available for students and seniors with valid ID. Phone: 212.689.6337.
There are many New York Hotels to choose from when you visit New York - choose the Manhattan Hotel - Times Square - A New York Hotel.
About Manhattan Hotel - Times Square – A New York Hotel
One of the best features of The Manhattan Hotel at Times Square is our incomparable location – literally in the center of everywhere you want to be when you visit New York. The Manhattan Hotel at Times Square is just 2 blocks from Rockefeller Center, 4 blocks from MoMA - the premier New York Museum, has Central Park to the left, is steps from exciting Times Square and the Broadway Theater District to the right. We are close to countless New York Attractions, New York Activities, New York Restaurants and New York Shopping, and close to nearly every New York Subway line for direct access to all areas of Manhattan and New York City.
With a location that has our guests just steps from exciting Times Square, the Broadway Theater District, Empire State Building, and neighborhoods of Greenwich Village and SoHo to Central Park, Rockefeller Center, and Madison Avenue.
659 well-appointed, non-smoking Guest Rooms and Suites are available on 17 floors and offer everything a Business or Leisure Guest will need for a comfortable stay in the City.