NYC Fire Museum - New York Attractions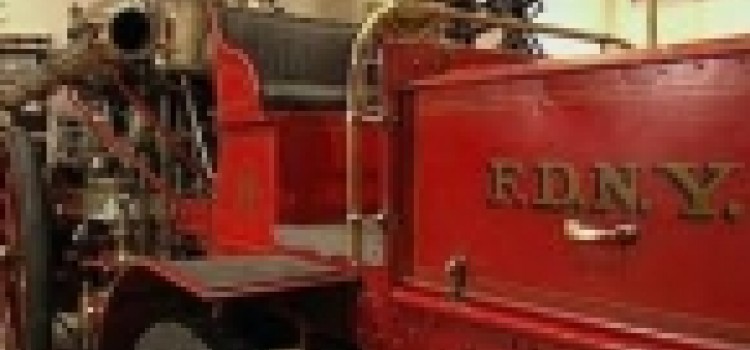 Location: 278 Spring Street, New York, NY 10013
Contact: 212.691.1303
The NYC Fire Museum is dedicated to collecting, preserving, and presenting the history and cultural heritage of the Fire Service of New York. This wonderful NYC Attraction educates the public on fire prevention and safety, with special attention paid to children, and puts on display some of the amazing tools and programs that the New York Fire Department uses in its daily endeavors to protect the City of New York.
The landmark City space seamlessly blends classic elements with modern renovations, seen most recently in the Film Society's Elinor Bunin Munroe Film Center, which opened its doors to the public in June 2011. Within its 17,500 square feet, the center houses two theaters (one for special releases and the other for new releases and special programming), an amphitheater and a café. On Thursday evenings, the David Rubenstein Atrium—a gathering space complete with vertical gardens, an abundance of seating and a floor-to-ceiling fountain—presents free performances, courtesy of Target. Additionally, tours are available daily for Guests in search of the story behind the center.
The original FDNY Museum opened in 1934, in Long Island City. At that time it was known as the Fire College Museum, and in 1959 the NYC Museum's collection was moved to a spare bay of a working firehouse in Manhattan, and remained there until an extensive collection of fire memorabilia from the Home Insurance Company was presented in 1981.
This new exhibit by the Home Insurance Company made a move to a larger space a necessity for the NYC Museum. A non-profit group, The Friends of the New York City Fire Department Collection, was created to raise money for renovation of a new venue that would house the New York Museum.
A 1904 Beaux-Arts firehouse on Spring Street was chosen for the new NYC Fire Museum. This beautiful NYC Building was the former headquarters of Engine Company No. 30, and in 1987, the New York City Fire Museum opened its doors.
The educational displays at the NYC Fire Museum tell a story of the progression of firefighting in New York City from the bucket brigades to volunteer firefighting to modern-day firefighting and the techniques and tools that are used.
When you visit New York, choose Manhattan Hotel Times Square - A New York Hotel located in the heart of Times Square.
The NYC Fire Museum houses a special exhibit that pays tribute to the 343 members of FDNY who sacrificed their lives for others on 9/11. There are many firefighting artifacts in the NYC Fire Museum that were found during recovery efforts at the World Trade Center site.
At the NYC Fire Museum, you'll encounter a video room, as well as a model of an apartment that features artificial smoke machines and black-lighted fire hazards. This NYC Fire Museum exhibit is used to teach school-aged children about fire safety and prevention.
More than 40,000 New York Visitors per year, from all over the globe, Visit the NYC Fire Museum. Inside the NYC Fire Museum, you'll meet retired FDNY Firefighters who volunteer their time to tell personal stories to NYC Fire Museum Visitors, and to help put the NYC Museum's exhibits in perspective.
NYC Fire Museum Location:
278 Spring Street (Between Varick and Hudson Streets), New York, NY 10013
NYC Fire Museum Contact Information:
212-691-1303
NYC Fire Museum Hours:
Open Monday through Friday, 10:00 a.m. to 5:00 p.m.
Closed on major holidays: New Year's Day, Easter Sunday, 4th of July, Thanksgiving, and Christmas Day.
NYC Fire Museum Admission Prices:
Adults: $8.00
Children: $5.00 (12 and under)
Children Under 2: Free
Seniors and Students with College ID: $5.00
New York City Fire Museum Members and Active FDNY/NYPD/DSNY/PANYNJ Members: Free with ID