Radio City Music Hall - New York Attractions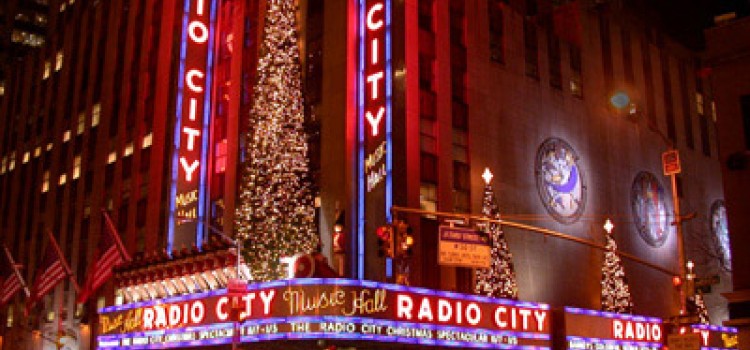 Location: 1260 Avenue of the Americas New York, NY 10020
Contact: (212) 247-4777
Website: radiocity.com
Radio City Music Hall has been a magnet for celebrities since that first night more than six decades ago. Stars shine here.
Radio City is the ultimate destination for the brightest and the best. Future stars, including the budding new comedian, Ray Bolger, and Metropolitan Opera star-to-be, Jan Peerce, shone here first. Many others came to bask in stardom already won. During the golden years of the silver screen, film celebrities rarely missed an opportunity to make an appearance on opening day. It wasn't unusual to find the likes of Douglas Fairbanks, Jr., Merle Oberon, Mary Pickford, Barbara Stanwyck, Jimmy Stewart, Robert Taylor, Cary Grant and Rosalind Russell stopping by to greet fans.
For decades, America's most popular entertainers have thrilled audiences here. Frank Sinatra, Ella Fitzgerald, Linda Ronstadt, Bill Cosby, Liberace, Sammy Davis, Jr., Ann Margaret, Johnny Mathis, John Denver, The Count Basie Orchestra, Itzhak Perlman, Jose Carreras, Ray Charles and BB King have all appeared on the Great Stage. Today, the Music Hall continues to attract celebrities from the worlds of entertainment, sports, the media and national life. Shows starring Bette Midler, Stevie Wonder and Riverdance pack the house. Our reopening gala features Tony Bennett, Billy Crystal, The Eurythmics, Barry Manilow, Liza Minnelli, Sting, 98 Degrees, The Radio City Rockettes...and many others. Celine Dion stars in the first solo concert following the reopening. In the past decade, Radio City has hosted the Grammy's and the Tony's, The MTV Video Music Awards and the ESPY Awards. It has been the site for TIME Magazine's celebration of its 75th year, complete with a visit from the President, and a host of benefit events. It has remained a magical place for people in the spotlight. To step out on the Great Stage of the Music Hall is to know what it is to be a star.