Time Square - New York Attractions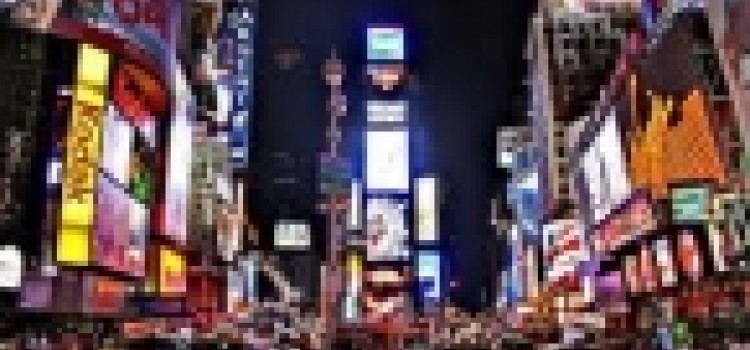 Location: W 42nd to W 47th St., between Broadway and Seventh Ave., New York, NY
Experience the heart of Manhattan from our Times Square Hotel. You have not truly experienced the essence of New York City until you've experienced Times Square. The Manhattan, one of the finest Times Square Hotels, is the ideal place to stay to conveniently see all the best that NYC has to offer.
Referred to as "the crossroads of the world," Times Square in New York lies at the intersection of Broadway and 7th Avenue. The area is bursting with energy — from the bright lights to the hustling pedestrian foot traffic — and The Manhattan at Times Square Hotel is just steps away.
Formerly called Longacre Square, Times Square was renamed in the early 1900s after the Times Building, the former offices of The New York Times. In the early 1990s, The Walt Disney Company opened a Disney store in Times Square, which attracted many other family-friendly stores, top 500 companies, luxury Hotels, and world-class restaurants. The area has been undergoing a major transformation over the past 2 decades, making it more tourist-friendly, cleaner, and safer.
Times Square attracts New York Tourists and locals alike. There is plenty to do for everyone. No matter what you desire—from New York City Sightseeing to relaxation— during your visit to New York City, The Manhattan at Times Square Hotel strives to make your experience remarkable.