The Book of Mormon - Broadway Shows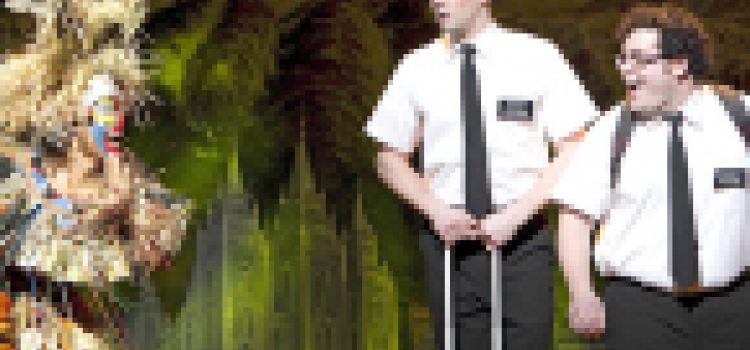 Theatre: Eugene O'Neill Theatre
Location: 230 West 49th Street, New York, NY 10019
Nine 2011 Tony Awards say it's the Best Musical of the Year. says, "It's the funniest musical of all time." And The New York Times says, "It's the best musical of this century."
It's The Book of Mormon, the Broadway phenomenon from South Park creators Trey Parker and Matt Stone and Avenue Q co-creator Robert Lopez. The Daily Show's Jon Stewart calls it "A crowning achievement. So good, it makes me angry." Contains explicit language.
There are many New York Hotels to choose from when you visit New York - choose the Manhattan Hotel - A New York Hotel.
Book, Music and Lyrics by Trey Parker, Matt Stone and Robert Lopez.
The Book of Mormon centers on two young Mormon missionaries sent off to spread the word in a dangerous part of Uganda. Their tale is told alongside the founder Joseph Smith, founder of the Church of Jesus Christ of Latter-day Saints.
About The Manhattan at Times Square Hotel – A New York Hotel
One of the best features of The Manhattan Hotel at Times Square is our incomparable location – literally in the center of everywhere you want to be when you visit New York. Our New York Hotel is just 2 blocks from Rockefeller Center, 4 blocks from MoMA - the premier New York Museum, has Central Park to the left, is steps from exciting Times Square and the Broadway Theater District to the right. We are close to countless New York Attractions, New York Activities, New York Restaurants and New York Shopping, and close to nearly every New York Subway line for direct access to all areas of Manhattan and New York City.
With a location that has our guests just steps from exciting Times Square, the Broadway Theater District, Empire State Building, and neighborhoods of Greenwich Village and SoHo to Central Park, Rockefeller Center, and Madison Avenue.
659 well-appointed, non-smoking Guest Rooms and Suites are available on 22 floors and offer everything a Business or Leisure Guest will need for a comfortable stay in the City.
---