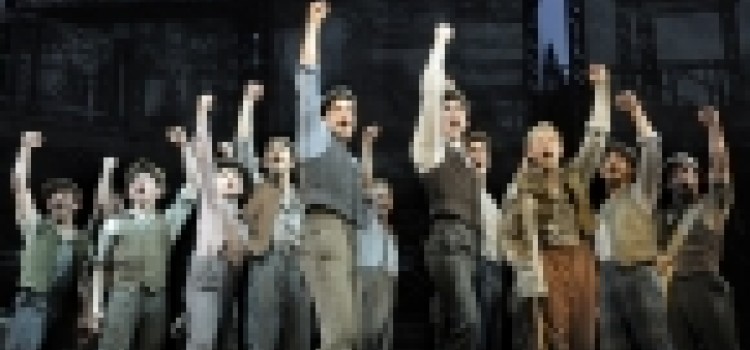 Theatre: NEDERLANDER THEATRE
Location: 208 W. 41st Street New York, NY 10036
Set in New York City at the turn of the century, Newsies is the rousing tale of Jack Kelly, a charismatic newsboy and leader of a ragged band of teen aged "newsies," who dreams only of a better life far from the hardship of the streets.
But when publishing titans Joseph Pulitzer and William Randolph Hearst raise distribution prices at the newsboys' expense, Jack finds a cause to fight for and rallies newsies from across the city to strike for what's right.
Based on the real-life Newsboy Strike of 1899, this new Disney musical tells the story of Jack Kelly, a rebellious newsboy who dreams of a life as an artist away from the big city. After publishing giant Joseph Pulitzer raises newspaper prices at the newsboys' expense, Kelly and his fellow newsies take action. With help from the beautiful female reporter Katherine Plumber, all of New York City soon recognizes the power of "the little man."
Newsies is a fast-paced new musical with jaw-dropping choreography, catchy songs by eight-time Oscar winner Alan Menken (Beauty and the Beast, The Little Mermaid), and a book that theatergoers of all ages will enjoy. This is a feel-good family musical that will introduce Newsies to a new generation while pleasing fans of the original 1992 film. The Broadway production includes many of the songs from the movie as well as new tunes and an added love story between Jack Kelly and the new character Katherine Plumber.