Spider-Man - Broadway Shows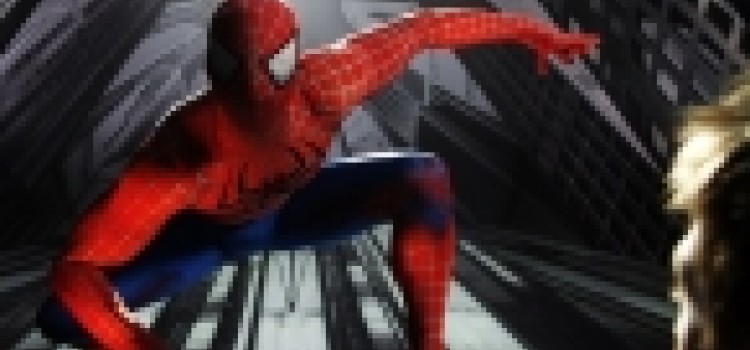 Theatre: FOXWOODS THEATRE
Location: 213 West 42nd Street New York, NY 10036
Drawing from over 40 years of Marvel comic books for inspiration, Spider-Man, Turn Off the Dark spins a new take on the mythic tale of a young man propelled from a modest rowhouse in Queens to the sky-scraping spire of the Chrysler Building, the bustling offices of the Daily Bugle, through the dizzying canyons of Manhattan, to new vistas never before seen.
The musical follows the story of teenager Peter Parker, whose unremarkable life is turned upside-down—literally—when he's bitten by a genetically altered spider and wakes up the next morning clinging to his bedroom ceiling. This bullied science-geek—suddenly endowed with astonishing powers—soon learns, however, that with great power comes great responsibility as villains test not only his physical strength but also his strength of character.
Spider-Man, Turn Off the Dark loosely follows the storyline of the comic book series and the 2002 film adaptation of Spider-Man, while adding its own twist on the popular tale. When nerdy teenager Peter Parker is bitten by a genetically altered spider, he discovers he has obtained super strength, web-spinning abilities and other spider-like powers. Parker soon finds himself battling scientist-turned-villain Norman Osborn, who adopts the alter-ego of the Green Goblin. As Parker's troubles begin to pile up, he looks toward Arachne, a mythical spider goddess, for inspiration.
One of the most technically elaborate Broadway musicals of all time, Spider-Man brings the Manhattan skyline to life on stage and features incredible aerial stunts as Spider-Man flies over the audience to fight his foes. The musical features a rock score penned by famed U2 musicians Bono and the Edge. Similar to other projects from the show's original director, Julie Taymor, there are inventive costumes, puppets, masks, projections and more stunning visual techniques used throughout the show.