21 Club - New York Dining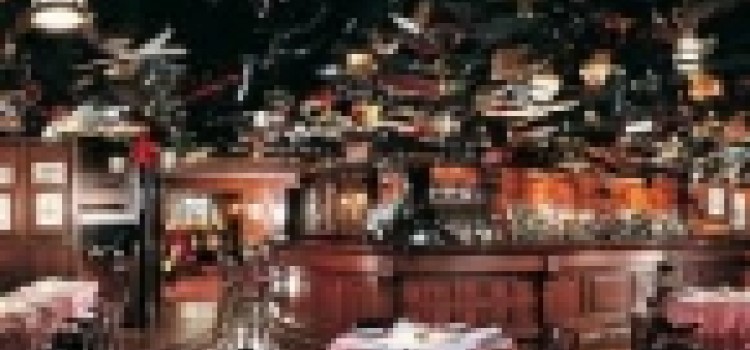 Location: 21 W. 52nd St., Nueva York, NY 10019
Contact: 212.582.7200
Perfectly positioned in midtown Manhattan, '21' is in the center of it all. A short walk from the Broadway theater district, many of NYC's leading hotels, and top sights, this iconic Orient-Express restaurant offers superb American cuisine, a Grand Award-winning wine list, and attentive service in a setting that is sophisticated yet fun.
Experience authentic New York at its finest when you dine in either of our two restaurants, the famous Bar Room or romantic Upstairs at '21' - a renowned spot for marriage proposals.
'21' also offers ten private banquet rooms, including the legendary Prohibition-era wine cellar, ideal for family celebrations, wedding receptions and corporate events. Let us create memories that will last a lifetime.
Seventy-seven years ago, during Prohibition, cousins Jack Kriendler and Charlie Berns opened the doors of Jack and Charlie's 21, named for its address on 52nd St. Frequent raids didn't shut the place down, nor did the repeal of the 18th Amendment in 1933. Instead, the bar, now dubbed the '21' Club, kept the Manhattans pouring for decades of boldface names, whether they'd made their names sculling on the St. Charles River, grimacing on the silver screen or keeping banker's hours on Wall Street.
The now mostly vintage crowd downs its martinis and '21' burgers (which were Harvard-tuition expensive long before Daniel Boulud got into the act) in the main lounge, a stately den of wooden chairs and red leather banquettes.
For a taste of an era now nearly forgotten, little comes closer than a classic cocktail served by one of these gracious tuxedoed headwaiters in the Bar Room where old toy cars and airplanes drip from the ceiling like so many memories.