Aureole - New York Dining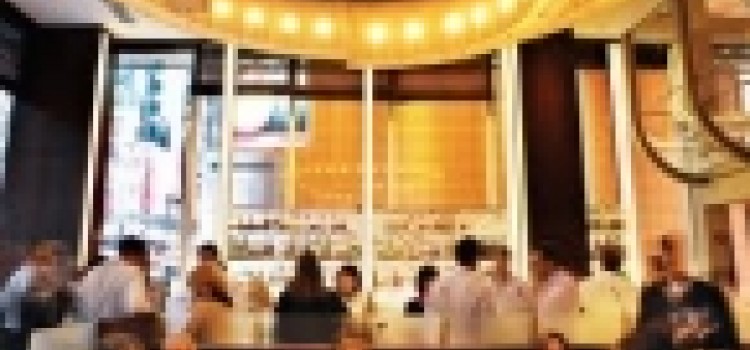 Location: 135 W. 42nd St., New York, NY 10036
Contact: 212.319.1660
Charlie Palmer's unabashed, energetic signature Progressive American cuisine first took root in the original townhouse location of Aureole, where the chef made an early commitment to farm over factory food. Today, Aureole shines at the spectacular Bank of America Tower at One Bryant Park, the most environmentally advanced skyscraper in the world.
The Charlie Palmer Group grew out of Aureole, American cuisine pioneer Charlie Palmer's landmark fine dining restaurant, originally located in a historic townhouse on the Upper East Side of Manhattan. Today Palmer's flagship Aureole continues to shine at its new location at One Bryant Park. Our other coast-to-coast locations encompass an expanding collection of award-winning restaurants, many in equally significant historical locations, innovative wine shops, and luxurious boutique hotels, each designed with distinctive personalities to provide unique experiences.
Since the beginning of his celebrated career, master Chef and hospitality entrepreneur Charlie Palmer has received critical acclaim for his signature Progressive American Cuisine, a style built on rambunctious flavors and unexpected combinations with a deep and lasting infusion of classical French technique. Influenced by his childhood experiences working in his family's vegetable garden, Palmer was an early advocate of farm over factory food. In 1988, he made a landmark commitment to creating dishes featuring regional American ingredients at his sublime three-star Aureole, once situated in a historic town house off Manhattan's Madison Avenue. Today Palmer's flagship Aureole is strategically located within New York City mid-town's dramatically modern Bank of America Tower at One Bryant Park.
Over the years, Palmer combined his creative cooking spirit and flair for business to open thirteen notable restaurants across the country, a growing collection of food-forward wine shops and award-winning boutique hotels. But even today, the chef still steps in the kitchen with reinvention on his mind. "Without a doubt, people eat with their eye long before they put fork to food, so I continue to look for a playful yet respectful way to create excitement on the plate."