Bobby Van's Steakhouse - New York Dining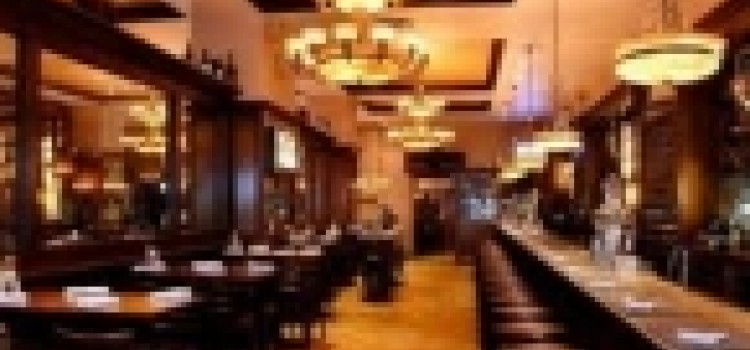 Location: 135 West 50th Street, New York, NY 10020
Contact: 212.957.5050
Bobby Van's serves some of the city's best steaks and lobsters to a loyal, local, and low-key clientele.
One way to judge a restaurant's ability is how well it prepares a simple roasted chicken. If this is the yardstick, then Bobby Van's version—moist, herb-stuffed, and perched atop a mini-mountain of creamy mashed potatoes and fresh, just-wilted, buttery spinach—is the metric, gold-skinned standard. But basic here shouldn't be confused with inexpensive. Since 1969, this original outpost of the seven-strong Bobby Van mini-empire has been serving overpriced surf and turf to well-heeled Hamptons regulars who value the comfort of consistency over the flash of surprise.
The dining room has the lazy feel of a pretty South Pacific officers' club, with its wicker-backed, bamboo-framed chairs, strips of mahogany paneling with burlap wallpaper in between, and slowly spinning oil-skin fans. A salty-creamy traditional anchovy-strewn Caesar salad with chunks and shavings of Parmigiano-Reggiano cheese and crunchy house-made croutons is the perfect prelude to a thick porterhouse or veal chop. But the weekly prix-fixe, at $25, is a much better deal.
Few restaurants provide an overall experience as satisfying as Van's, thanks to the combination of choice cuts of meat and attentive service.