Carmine's - New York Dining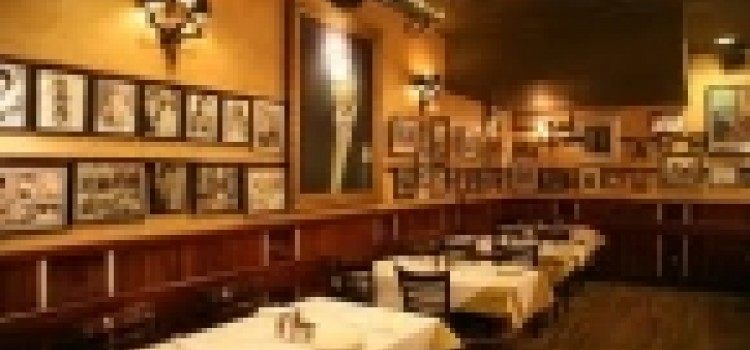 Location: 200 W. 44th St., New York, NY 10036
Contact: 212.221.3800
Carmine's is the perfect place to casually enjoy friends and family over great food and wine, with excellent service, the way it used to be at grandma's house.
Carmine's is a family style, value-driven restaurant concept with locations in New York City, Atlantic City, New Jersey, Nassau Bahamas, and Washington DC. Restaurateur Artie Cutler created Carmine's with one goal in mind: to open a restaurant that would serve every meal in the style of an Italian American wedding feast, featuring extra large portions of home-style antipasto, pastas, seafood and meat entrees served on extra large platters designed for sharing.

Carmine's first location opened August 14, 1990 on the Upper West Side of Manhattan. Designed by Peter Niemitz, the interiors of Carmine's evoke the images of the quintessential New York restaurant. Born of elements and details from the 1920s to the 1940s, the establishment looks and feels as if it has been around for a very long time. Carmine's classic Italian-American interiors started the trend in Italian style dinner houses with its eclectic, spirited environment that has become the perfect place for family celebrations.
The restaurant was an immediate hit. Long lines of hungry diners began forming each night as word got out that something exciting was happening; great food was being served in huge portions at reasonable prices, each meal accompanied by oversized drinks and a wine list offering the best values and varieties from Italy and around the world. The Upper West Side could not get enough; it was an overnight sensation.
Business was booming. Ever the visionary, Restaurateur Artie Cutler began to look for another location. Artie felt that Times Square would soon rebound from its then poor image and prosper once again. He secured another sprawling space at 200 West 44th Street, and in June of 1992, Carmine's Theater District opened to large crowds and rave reviews. Carmine's Theater District has become an institution and is currently one of Broadway's longest running hits!
In December 2004, Carmine's opened its first restaurant outside of New York City, at the Tropicana Casino and Resort in Atlantic City. It has become a favorite for both visitors and residents of Southern New Jersey. Carmine's Atlantis opened to instant success in July 2005, and remains one of the top restaurants at the Atlantis Resort in the Bahamas. Ever eager to find a good meal, Artie Cutler did not stop with Carmine's. His endless efforts created restaurants up and down Manhattan. Today the Alicart Restaurant Group, led by Artie's wife, Alice, and CEO Jeffrey Bank, continues Artie's legacy as it operates Carmine's and its sister restaurant Virgil's.