Chez Josephine - New York Dining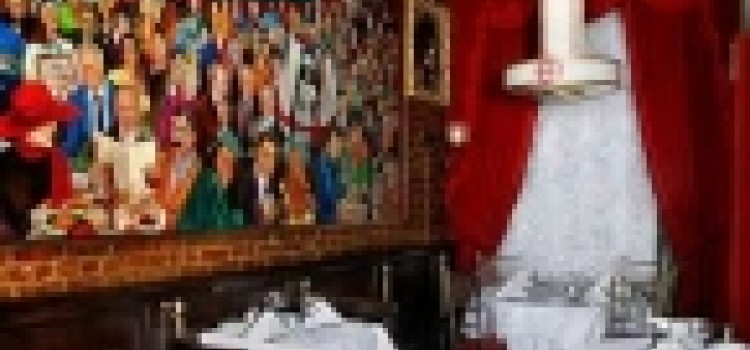 Location: 414 W. 42nd St., New York, NY 10036
Contact: 212.594.1925
Come find 'The soul of Paris in the heart of New York' at this romantic Theatre District landmark - Chez Josephine.
Chez Josephine has Theater District Dining, Romantic Setting and Private Room Available.
A tribute to legendary Josephine Baker, this Parisian bistro with live music and a tantalizing menu exudes theatrical panache. At Chez Josephine, one of New York's most romantic restaurants, a bit of Montmartre on 42nd Street, Jean-Claude Baker and Jarry Baker are your warm and welcoming hosts who treat guests as family. The eclectic menu at this New York City restaurant reinvents the traditional cuisine of the French American bistro. At anytime, you can experience what Jean-Claude Baker calls his 'human cocktail' - a medley of celebrities, local color, and a loyal and devoted following from all over the world.
Chez Josephine exudes theatrical panache in a seductive setting, complete with blue tin ceiling, red velvet walls and a cavalcade of chandeliers that light up vintage portraits of La Baker. Enjoy delectable dinner and brunch fare at this memorable NYC restaurant.