American Eagle Outfitters - New York Shopping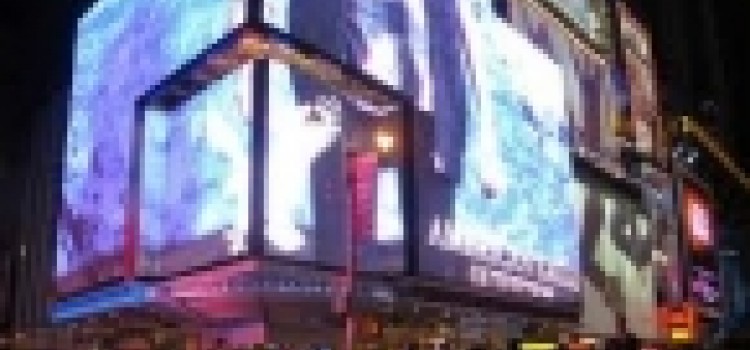 At over 25,000 square feet, American Eagle's Times Square store is a sight to behold, both inside and out.
The building's facade, which features massive LED screens, blasts videos eighteen hours a day — including images of customers who pose at the store's miniature photo studio.
Inside, there are four sprawling levels carrying both men's and women's items, several NYC-exclusive, artist-designed pieces, and a massive denim library that holds over 20,000 pairs of jeans. A highlight of the location is the top floor, dedicated entirely to aerie, the company's lingerie and loungewear line. With soft lighting, vintage-inspired décor, and a multitude of cheeky bras and undies, the aerie floor feels like an intimate, pretty boutique.
When American Eagle opened its Times Square store in late 2009, most of the attention was on the retailer's sprawling 25,000-square-foot, four-story floor plan. But in the year and half since then, it's the brand's towering building-side LED display that's had the most noticeable impact, even in one of the world's most notoriously cluttered visual landscapes. By the numbers, this digital ziggurat is 15,000 square feet of LED, climbing 25 stories above Broadway and playing animations 18 hours a day. It's one of the nation's premium ad spaces, not only for American Eagle but for the brands and charities that buy (or are given) space there.