Book Direct & Get More!
Best Rate Guarantee
Complimentary WiFi
Complimentary Grab-n-Go Breakfast
The Manhattan at Times Square Hotel
Located in the Heart of
New York City
The Manhattan at Times Square Hotel effortlessly merges the 24/7 excitement of Times Square with the age-old glamour of New York. Delighting guests with its prime location and classic Art Deco detailing, this landmark hotel was built in 1962 during New York City's heady Mad Men-era. Its commanding Seventh Avenue location a testament to both longevity and lavish attention to detail.
top 3 reason to stay with us
1
Top-Notch Times Square Location
It's hard to beat our heart-of-Midtown location, just two blocks from Rockefeller Center, four blocks from the MoMA and minutes from the Theater District.
2
Rewards With Every Stay
Book direct and choose three great rewards – including free Starbucks coffee, free airport shuttle and $25 airline credits.
3
A Bigger Room in The Big Apple
We think size matters, especially in Manhattan. Averaging 300 SF, our guest rooms are some of the city's largest.
"Great Service at the Breakfast Bar"
Mohammed Chowdhum was very helpful and kind to us. He asked us what we needed and made us feel very welcome during our stay. All of the staff at this hotel was amazing and we will definitely be staying here the next time we visit New York City.
– deanakortesis, Maryland
"Fantastic Christmas 2016"
Check in very quick, hotel location just off Times Square, staff are fantastic. Room nice and clean, just on the small side. Not sure who was working on reception but she was amazing. Fantastic value for money. We've had the best Christmas ever a big thanks to this hotel.
– Jason N
"Great Hotel"
Only a few blocks to time square. Great staff and room was great also. I WILL stay here again. The rooms were a good size. The staff was great to refer us to restaurants in the area. They made us feel at home while here.
– MD3009, Birmingham, AL
"Lovely hotel and great bar service"
The hotel is in a great location and the service is excellent! We spend 5 days in the city during New Year's. It's the best place to feel the atmosphere and there's no problems get in there during the big rush (you just have to show your room key to the police)
– Aina M
"Best breakfast ever "
These guys give you the best breakfast service with a smile, muffins, coffee, fruits, juices, .... they have everything for a good start of the day. Thank you Mohammed and John it is a pleasure to start the day like that
– maxdemeijer
"Honeymoon"
We had a excellent experience with this hotel, Dolores and Mohammed were very sweet with us, The hotel is on very good location and loved watching the ball drop from the hotel. Happy new year and hope come back soon!
– Thays G
"Top Position with a special receptionist"
It is located like 2 minutes by walk from Times Square & Broadway too. I highly recommend you to be helped by Mohammad, this receptionist welcomed us properly, helping us with maps, streets to visit, and places to be. He even upgraded us our room to the suites for a cheap price.
– Riccardo C
discover new york
Your Guide to the
Best of NYC
We've got our finger on the pulse of New York City. Check out our comprehensive, New York Visitor's Guide for the 411 on the best of the Big Apple.
Learn More
NYC Articles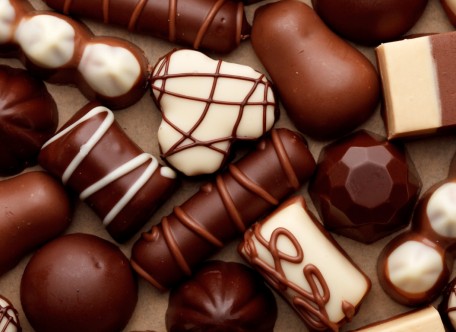 Become A Chocolatier in Time for Valentine's Day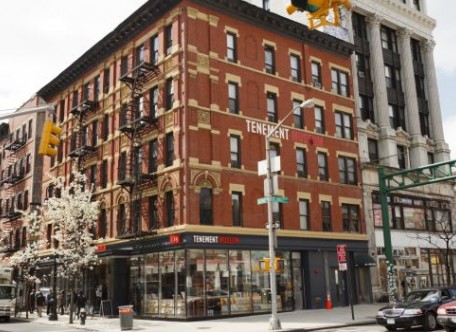 Get In Touch With Manhattan's History at the Tenement Museum
View All