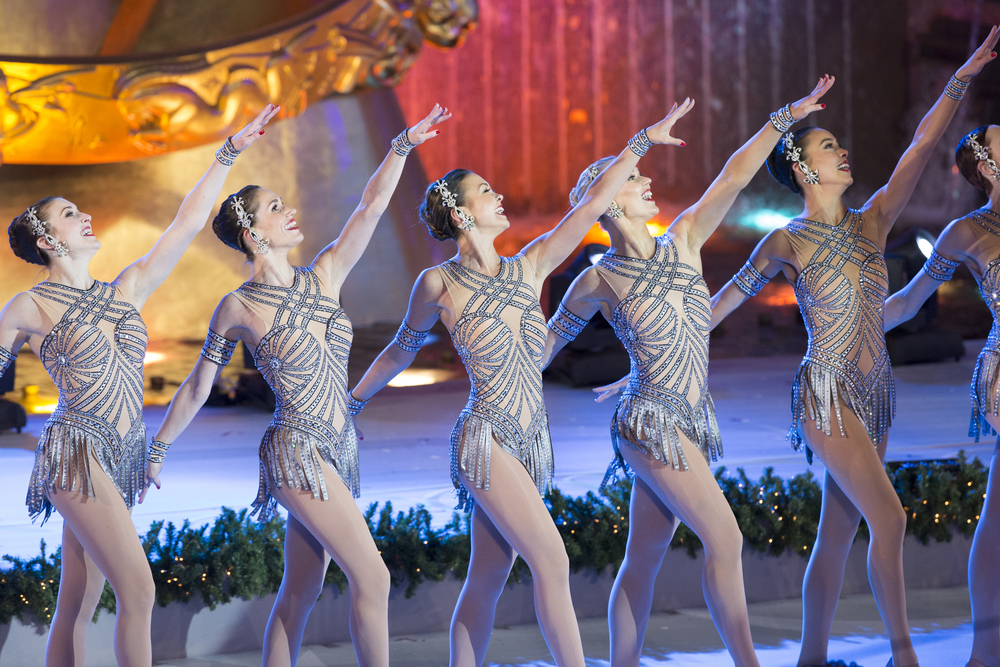 Every year, millions of tourists visit New York City in search of a perfect Christmas. A way to achieve this is by experiencing the most popular and festive productions in town. Here's the Manhattan at Times Square's pick of the annual holiday shows that you should see at least once.
Christmas in the Big Apple wouldn't be the same without the annual Christmas Spectacular featuring The Rockettes. The military precision of those Rockettes' kicks, the state-of-the-art lights of Radio City Music Hall and the classic holiday themes remain the No. 1 pick for locals and visitors alike.
Location
1260 6th Avenue, between W 50th St and W 51st St
Getting There From the Manhattan at Times Square
Walk a block and a half to the entrance on 6th Avenue.
Although versions of The Nutcracker pop up in most major cities around the holidays, the choreography, costumes and sets of Balanchine's Nutcracker ballet have been delighting audiences since its premiere in 1954. What better place to see it than in its hometown?
Location
David H. Koch Theater
20 Lincoln Center Plaza
Getting There From the Manhattan at Times Square
Take Line 1 (red) of the subway at 50th St to 66th St-Lincoln Center.
Holiday Train Show
If dancing isn't your cup of tea, head to New York Botanical Garden for a day of creativity and engineering: the annual Holiday Train Show. Over 150 of New York City's landmarks are replicated using natural materials and trains of all shapes and sizes zoom past whimsical displays.
Location
2900 Southern Boulevard, Bronx
Getting There From the Manhattan at Times Square
Although you can take the B or D subway lines (orange) from 7th Avenue to Bedford Park Blvd. Station, this is your chance to catch a train from Grand Central Terminal. Just take the Metro-North Harlem line to Botanical Garden Station, cross the road and you'll be there.
Based on the 2003 Hollywood film, this musical is showing in Madison Square Garden. It brings back some of the favorite moments of the film with the added bonus of energetic choreographies, laughs and a lot of holiday cheer. This is a great choice for families.
Location
4 Penn Plaza
Getting There From the Manhattan at Times Square
Take Line 1 (red) of the subway at 50th St to 34th St-Penn Station.
If theater and musicals tickle your fancy, check out our Guide to the Essential Broadway Shows. And, to top it all off, guests of the Manhattan at Times Square will enjoy amazing Broadway deals come January 2018. Stay tuned for more information!