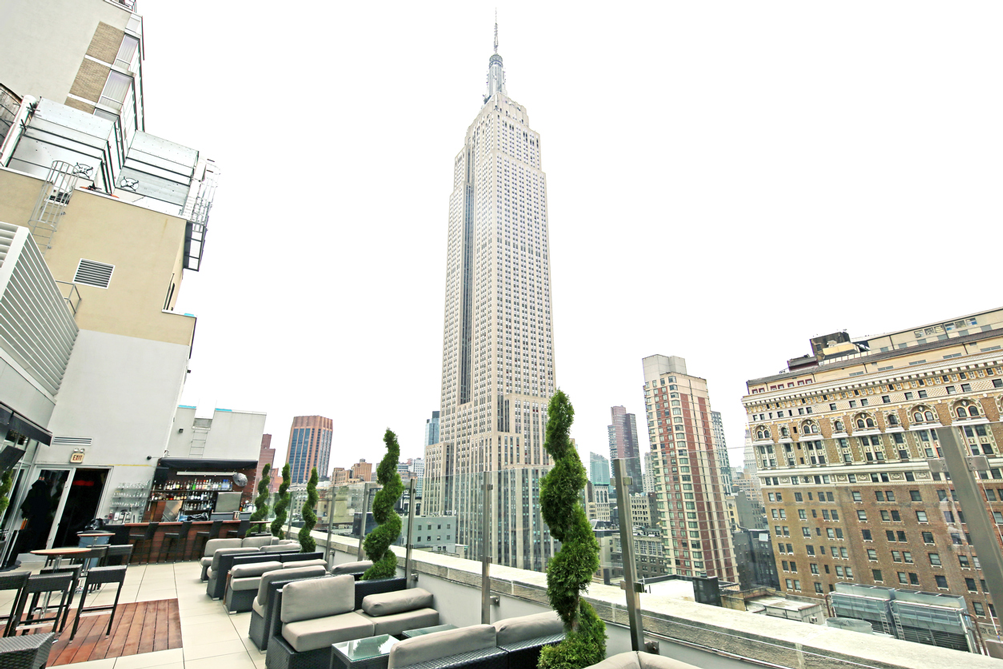 New York City is home to some of the tallest buildings in the western hemisphere, so photo opportunities of the famous NYC skyline are endless. A rooftop bar or terrace is the best way to enjoy the city's outstanding views, from the Hudson River to Lady Liberty, the Empire State Building to Central Park.
We at The Manhattan at Times Square wish to ensure our guests have the highest (pun intended) opinions of New York and the sky-high views it offers. We have, therefore, put together a list of our 6 best rooftop bars and terraces with a view. The best thing is that they're all located in or near top NYC attractions!


Location: One World Trade Center, 285 Fulton Street, New York, NY 10007
Since you're probably visiting the new World Trade Center, why not make an experience of it? Serving the New York skyline as the main course, this restaurant offers seasonal bistro options and local ingredients. Advance reservations are required. If you prefer a laid-back atmosphere, head instead to One Mix for drinks and bar snacks. It also has a cafe if you crave a foamy latte with your view.


Location: 30 Rockefeller Plaza, 65th Floor, New York, NY 10112
Bar SixtyFive boasts the highest rooftop bar in New York, perfect for those skyline shots. It has an outdoor terrace for sunny days or you can sit inside and make the most of the ten-foot windows. An in-house mixologist will ensure you have the perfect drink to enjoy the view.


Location: The Metropolitan Museum, 1000 5th Avenue, New York, NY 10028
Although not as high up as others on this list, it more than makes up for it with its casual open air setting. Its garden allows it to feel like an extension of Central Park—no surprise as Cantor sits right above the canopy!


Location: 71 West 35th Street, 18th Floor, New York, NY 10001
Come warm or cool weather, Monarch Rooftop bar is a great place to chill. They have some outstanding views of Midtown and the Empire State Building which is just a block away!


Location: 63 West 38th Street, New York, NY 10018
With a retractable glass roof, the Refinery Rooftop really offers awe-inspiring views of the Empire State Building and Manhattan skyline whether you sit inside or out. Enjoying the view over one of Chef Jeff Haskell's dishes is a must.


Location: 6 Times Square, New York, NY 10036
A great place to really sit among the skyscrapers is St. Cloud Rooftop, as the bar makes you part of the famous skyline. It gives a unique elevated view of Times Square to enjoy with a Classic Knickerbocker cocktail.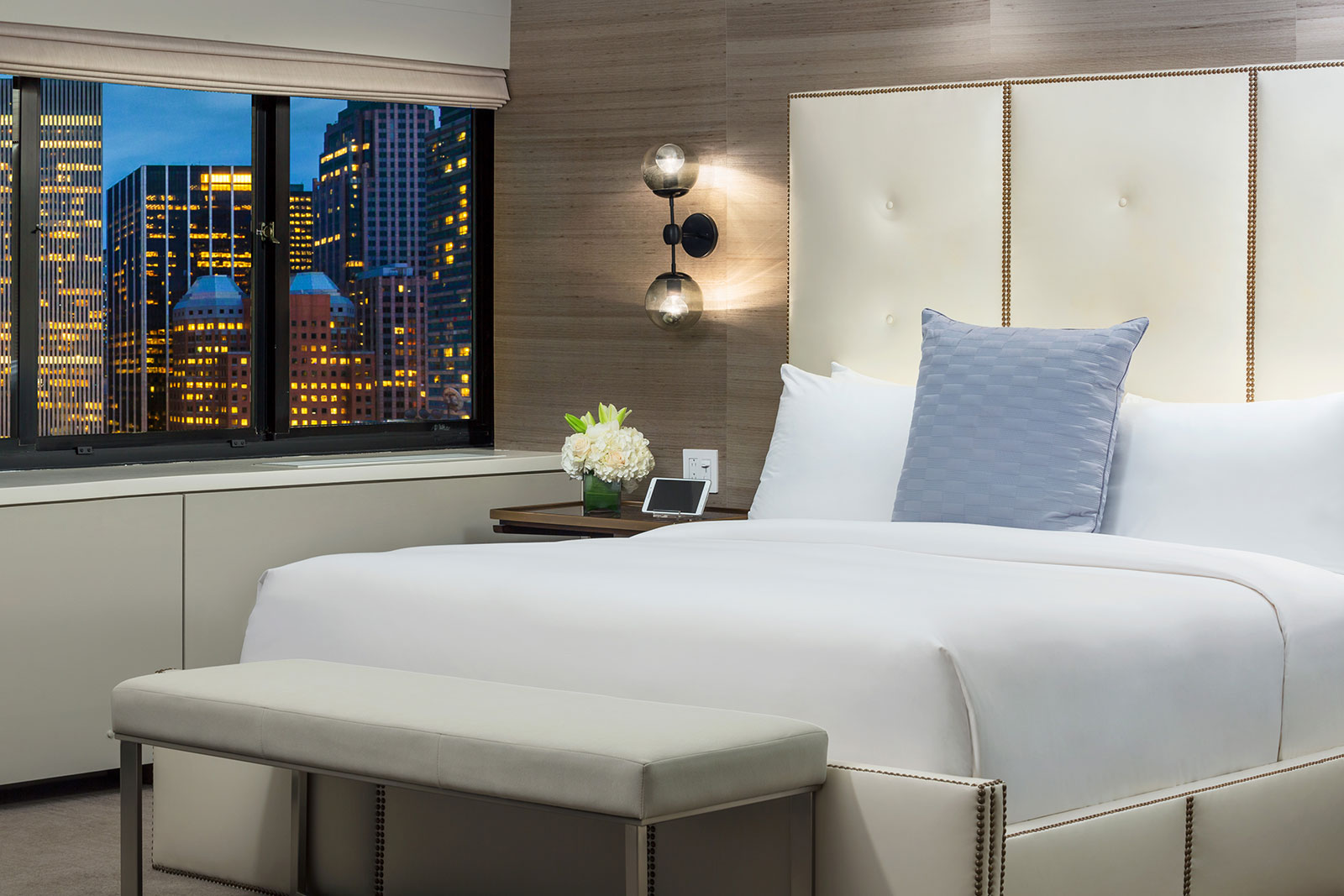 After an exciting day visiting the heights of New York, the cherry on the cake will be the view from your executive level room at The Manhattan at Times Square. Check out our special offers and book your stay!