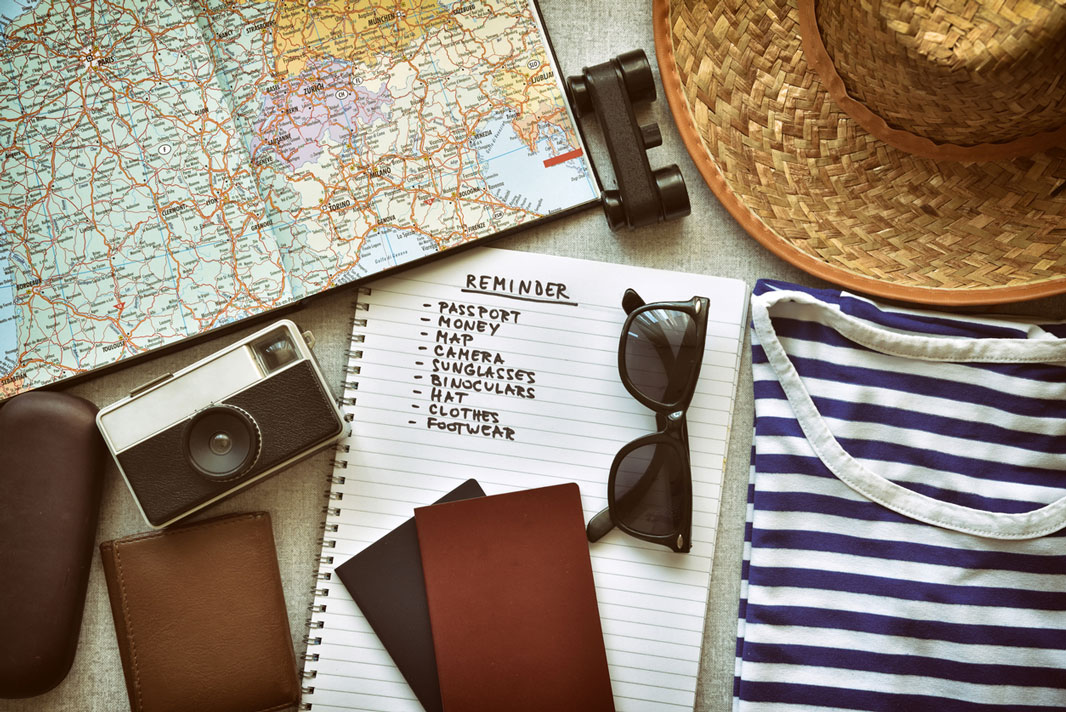 A city like New York is meant to be seen in all its seasonal glory. And that means being ready for whatever the weather might throw at you. The Manhattan at Times Square has put together a list to help you pack the right clothes for your trip. Follow our tips and you'll even be able to blend in with the locals (I ♥ NY t-shirts aren't allowed!)
Essential items to pack year-round
A pair of comfortable, walking shoes
A pair of dress shoes to go out or for fancy restaurants + outfit
Light sweater or jacket
Day pack
Camera with extra batteries and/or portable charger
Our best year-round suggestion is to pack light layers. Weather in New York can be unpredictable and having a light sweater in your day pack can be a lifesaver. Keep in mind that spring and fall are the "transition" seasons – this means you'll probably have to pack a little bit of warm and cool clothes.
Spring
Early spring is cold and snow could still fall. Pack trousers, jackets, hats and gloves. Wear waterproof shoes, just in case. Mid-late spring is warmer but not as hot as summer – this calls for light trousers, shorts or dresses (with tights), light jackets and sweaters for cooler days. Bring an umbrella to protect yourself from spring showers.
Summer
June, July and August are hot, humid and sticky. This is also the season of summer concerts and outdoor cinemas – definitely worth visiting, but be prepared for crowded attractions. Try to be as comfortable as possible because queues will be long.
Pack shorts, dresses, skirts and short-sleeve shirts made out of light fabrics. Hats are a good idea if you're planning to be outdoors for long periods of time. However, don't forget to always carry a light sweater or jacket in case the temperature drops at night or if the air-conditioning is a little on the cool side.
Fall
Once fall arrives, it's time to pack boots, knit hats, scarves and light coats. Although the air is chillier, it's not freezing, so no snow gear required yet. The temperature can still change, so try to pack a little of everything – similar to early spring.
Winter
Get your warmest coat, thickest socks and fluffiest scarf. December, January and February are the coldest months of the year, with temperatures below freezing. New York has a lot of snow, so make sure your shoes are waterproof. Wear a warm hat and good gloves to protect your ears and hands.
But winter doesn't mean you'll always require so many layers. The subway still gets hot in rush hour and many indoor areas are heated, so wear lighter layers underneath your winter coat.
Now that you have your suitcase ready, it's time to book your room. The Manhattan at Times Square has rooms and suites to fit every budget and year-round offers that are too good to miss!