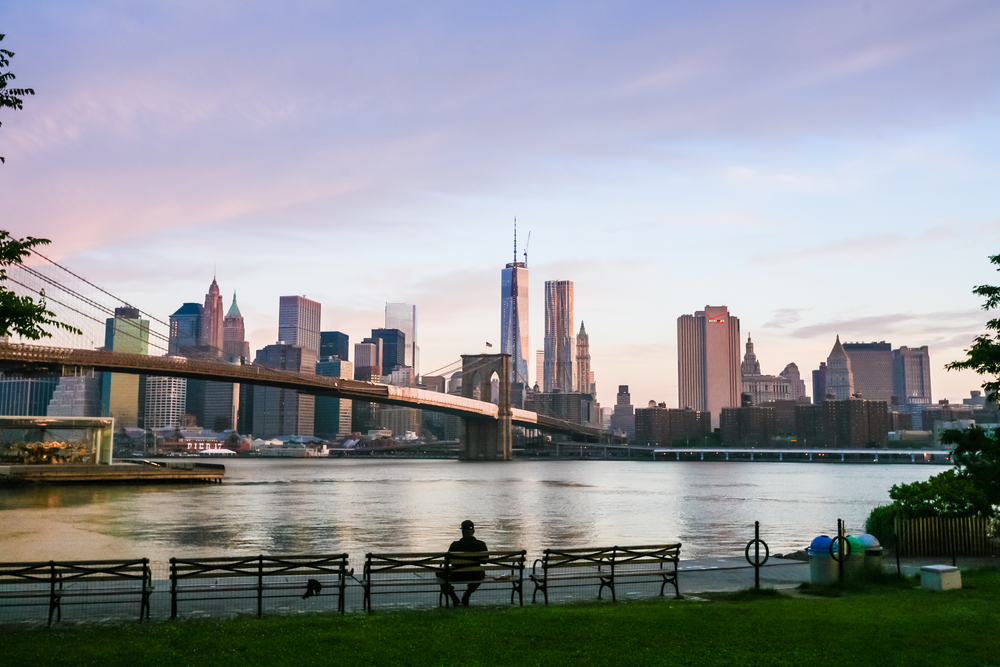 Many of us got our first glimpse of the Big Apple on the big screen. When movies we know and love are filmed in famous locations, it makes traveling to those particular places even more exciting. We've put together a list of popular movies that depict iconic sites in New York City.


Breakfast at Tiffany's (1961)
Director: Blake Edwards
Starring: Audrey Hepburn and George Peppard
Based on Truman Capote's novel, the story of Holly Golightly's struggle to find true love is as timeless as the little black Givenchy dress she wears while having breakfast at Tiffany's (727 Fifth Avenue, NY 10022).


Manhattan (1979)
Director: Woody Allen
Starring: Woody Allen and Diane Keaton
Another New York classic, Manhattan is a black and white film whose opening scene alone will make you want to pack your bags. Some of the popular spots in this film are Empire Diner, the Solomon R. Guggenheim Museum, the Met and MoMA.


Home Alone 2: Lost in New York (1992)
Director: Chris Columbus
Starring: Macaulay Culkin, Joe Pesci and Daniel Stern
The ultimate New York holiday film has to be Home Alone 2. When young Kevin McCallister is stranded in New York, he takes an incredible tour of Central Park, Midtown and Lower Manhattan and stays, of course, in the luxurious Plaza Hotel.

You've Got Mail (1998)
Director: Nora Ephron
Starring: Tom Hanks and Meg Ryan
The story of two rivals who fall in love online is mostly filmed in the Upper West Side. You'll see Riverside Park, Zabar's, Hudson River and many cozy sites that will make you wish you lived just around the corner from them. A bonus is that you'll see the neighborhood in all seasons.
Sex and the City (2008)
Director: Michael Patrick King
Starring: Sarah Jessica Parker, Kim Cattrall, Kristin Davis and Cynthia Nixon
The first film of the major TV series continues to show us how New Yorkers live. The film showcases the New York Public Library, Bryant Park, many spots around Central Park (including the beautiful Ladies' Pavilion), Brooklyn Bridge and many more.


New York, I Love You (2008)
Director: 11 different directors!
Starring: Too many to count.
A collection of stories, sometimes related, other times unrelated, about New Yorkers. You'll see iconic sights in all boroughs, as well people of all walks of life falling in and out of love in the city. What we love about this movie is getting a sense of the complex neighborhoods that make up New York.

The Avengers (2012)
Director: Joss Whedon
Starring: Robert Downey Jr., Chris Evans, Mark Ruffalo, Chris Hemsworth, Scarlett Johansson, Jeremy Renner and Tom Hiddleston
In this superb action film, an epic battle is fought right in Midtown Manhattan. Although you might cringe at the sight of Grand Central Terminal being destroyed, seeing Thor summon lightning onto the spire of the Chrysler Building makes up for it.

The Manhattan at Times Square is located in the heart of Midtown Manhattan — where countless movies have been filmed! Check out our Broadway facing rooms!