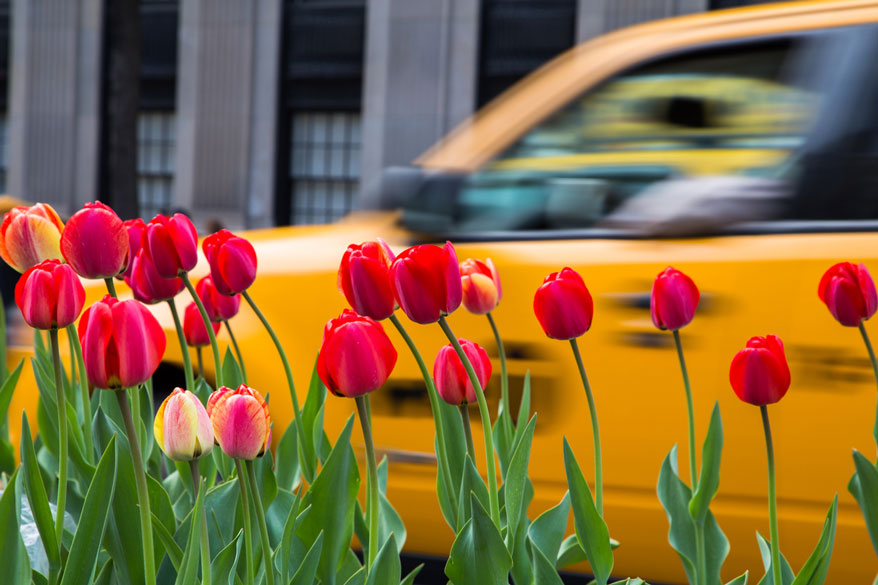 March is here and New Yorkers are longing for the end of winter. This, in turn, means that colors, blooms and spring festivals are just around the corner. If you're coming to New York in March or April, check out these events.
Thousands upon thousands of Irish immigrants arrived in New York in the 19th Century. As a result, their culture became ingrained in the city. Irish heritage is palpable today thanks to the remaining historical sites and descendants of the first immigrants from Ireland. This is one of the main reasons why the biggest St. Patrick's Day parade in the world is in New York and not Ireland! It usually takes place along 5th Avenue, between 46th and 57th streets from 11am to 5pm. Do you want more Irish vibes? Check out where to eat, drink and party in NYC on St. Patrick's Day.
When the city blooms, New Yorkers like to share their precious flowers with the world. There is no better place than a botanical garden to bask in the sun while admiring the delicate flowers. Whether you want to see lavish orchid creations, an iconic store covered in flowers or a Japanese cherry blossom festival, these events showcase the best blooms in New York.
The Orchid Show
Location: New York Botanical Garden, 2900 Southern Boulevard, Bronx, NY 10458
Macy's Flower Show
Location: Macy's Herald Square, 151 West 34th Street New York, NY 10001
Sakura Matsuri
Location: Brooklyn Botanic Garden. Use the entrances at 455 Flatbush Avenue or 990 Washington Avenue, Brooklyn, NY 11225
Easter is the only time of year when pastel colors are mandatory for everyone. If you're in New York over Easter weekend, see the craziest and most colorful collection of flower bonnets. Take photos or bring your own bonnet and join in the fun of the Easter Parade and Bonnet Festival. The festival takes place on Fifth Avenue, between 46th and 57th streets.
Start your New York spring getaway by booking a comfortable and modern room at The Manhattan at Times Square. Take a look at our exclusive hotel deals and enjoy flexible bookings!