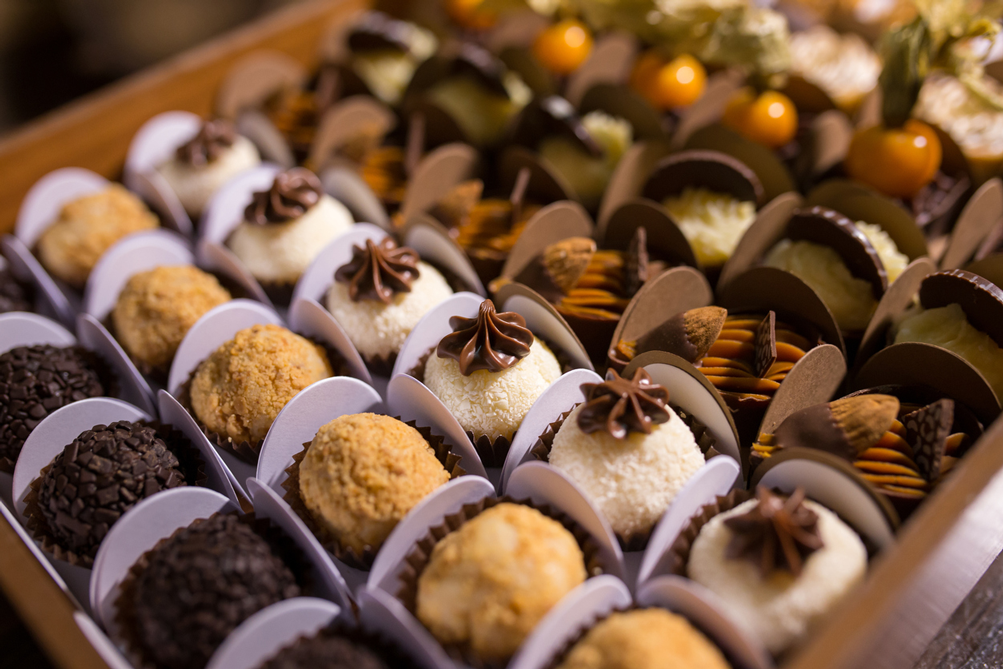 A vacation is the perfect excuse to explore the local cuisine. And we all know that cuisine also includes desserts. You can find just about anything in a city like New York, but we've done the leg work for you. Here are the best and most original shops selling pastries, pies, cookies, chocolates, and more.


Location: 841 Broadway, New York, NY 10003
This isn't your average chocolate shop. At Max Brenner, you're entering a whole new universe where chocolate comes in the form of pizza, gooey milkshakes, traditional chocolate drinks, fondues, cakes, waffles, etc. Its Chocolate Bar is heaven on Earth—be warned! You may never want to leave.


Location: 184 9th Avenue 21st and 22nd New York, NY 10011
Cheesecakes come in many shapes, flavors and sizes. At Billy's Bakery, you'll try them all. Well, maybe not all, but you'll walk away wanting more because their homemade taste is enticing. Although the bakery also sells cookies, cakes and pastries, you must try the cheesecakes. The Chelsea location is cute, retro and perfect for an afternoon of cheesecake tasting.


Location: 362 West 45th Street, New York, NY 10036
The name probably tipped you off. Schmackarys is where strange, unique and original cookie combinations are born on a regular basis. Take Funfetti, Maple Bacon, Hummingbird and Hibiscus Passionfruit, for example. They are all cookie flavors and many more await!
Location: 780 Lexington Avenue, New York, NY 10065
Located just a few blocks from Central Park, this iconic cupcake store is a must, so make sure you're hungry before you go. Their decadent red velvet is available as classic, gluten free, sugar free and vegan. Apart from traditional flavors, check out their seasonal combinations. And don't forget to stop by their Cupcake ATM, open 24-hours a day!


Location: 424 W 43rd Street, New York, NY 10036
Everyone has heard about American pies. There's no better place to get a slice than at Little Pie Company. Forget about frozen pie shells—everything is made from scratch daily. With flavors like Chocolate Cream Pie, Old-Fashioned Apple Pie and Key Lime Pie, it will be hard to have just one slice. This is where New Yorkers go to remember their grandmothers' recipes.
After tucking into so much sweetness, you may need to burn it off. Luckily, New York is a good city for walking. Check out our pick of top NYC attractions and spend the rest of the day exploring the greatest city in the world. But everything starts with booking a modern room at the Manhattan at Times Square—the heart of New York.