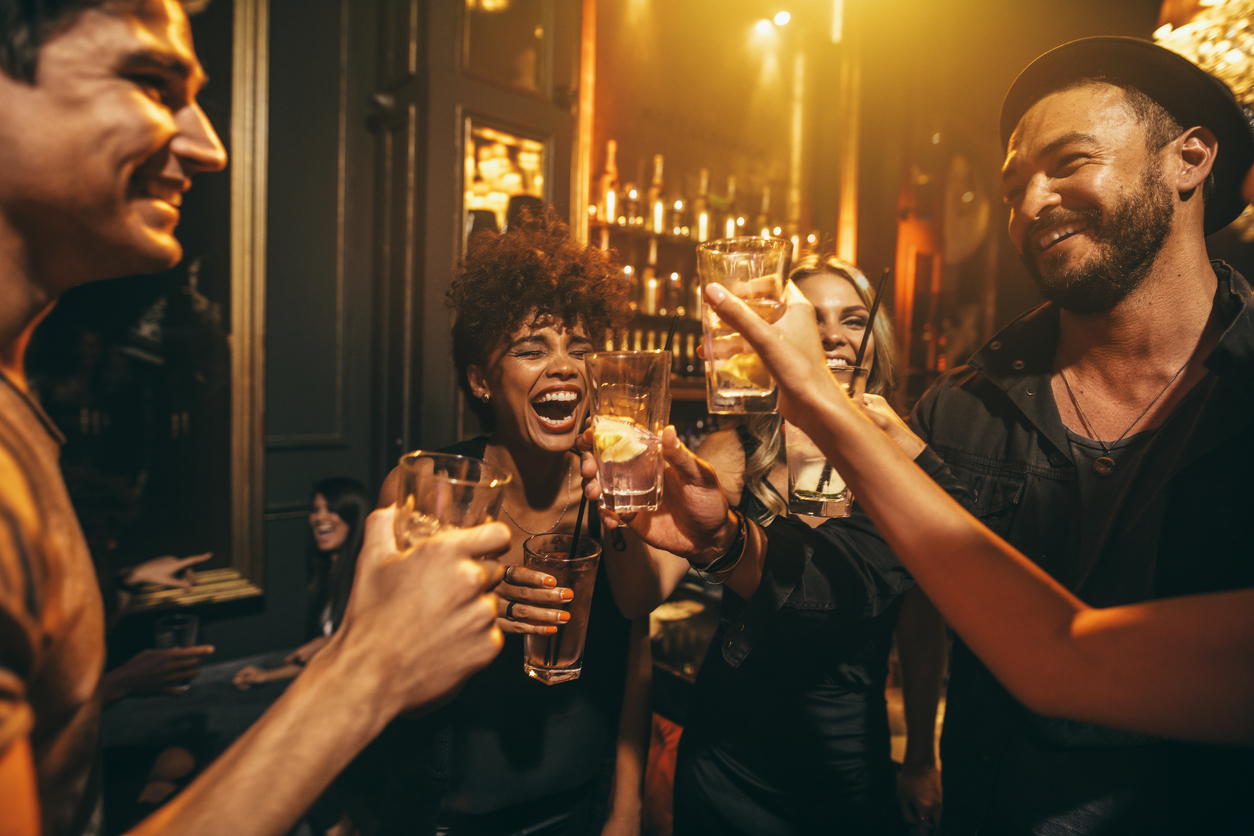 If you're staying or considering booking your room at the Manhattan at Times Square, you probably already know that we're in the heart of New York City and close to everything that's worth seeing.
Did you also know that we're within walking distance of great bars where you can have a fun night out or a couple of night caps at a great price? If you didn't, you'll be pleasantly surprised! Check out these bars and pick the one that has the right vibe for you.
Because sometimes all you need is a drink after a long day of sightseeing, Jimmy's Corner ensures that you won't have to worry about absolutely anything. Laid back, casual and boxing-themed, this bar is quite a change from its Theater District neighbors.
Location: 140 W 44th St., between 6th Ave. and 7th Ave., New York
Open since 1933, this classic dive bar has seen it all. Come in for some $3-beer and free hot dogs when you purchase a drink. This bar has attitude and you'll love hanging out here.
Location: 627 9th Avenue, between 44th St. and 45th St., New York
Here you'll find shots, themed drinks and lots of fun. If you want to be loud and have your moment dancing on the bar, check out Barcelona Bar for some interesting mixed drinks. Plus, their Happy Hour specials on weekdays from 4pm to 7pm shouldn't be missed.
Location: 923 8th Avenue, between 54th St. and 55th St., New York
Beer connoisseurs out there might want something more than the average Bud Light. Beer Culture is all about craft beer on tap, good bar food and a pub-like atmosphere. You might be spending a bit more, but the quality of that foamy beer will be worth it.
Location: 328 W 45th St, New York
Unfortunately, finding cocktails for $10 or less in Midtown is next to impossible outside Happy Hour, however, for cocktail lovers out there we recommend paying a visit to The Rum House. You'll find live jazz and a break from the bustle of Times Square.
Location: 228 West 47th Street, New York


The bottomline is that when it comes to best value for money, central location and life-saving travel tips, the Manhattan at Times Square offers the best deal in New York. Come and see for yourself!