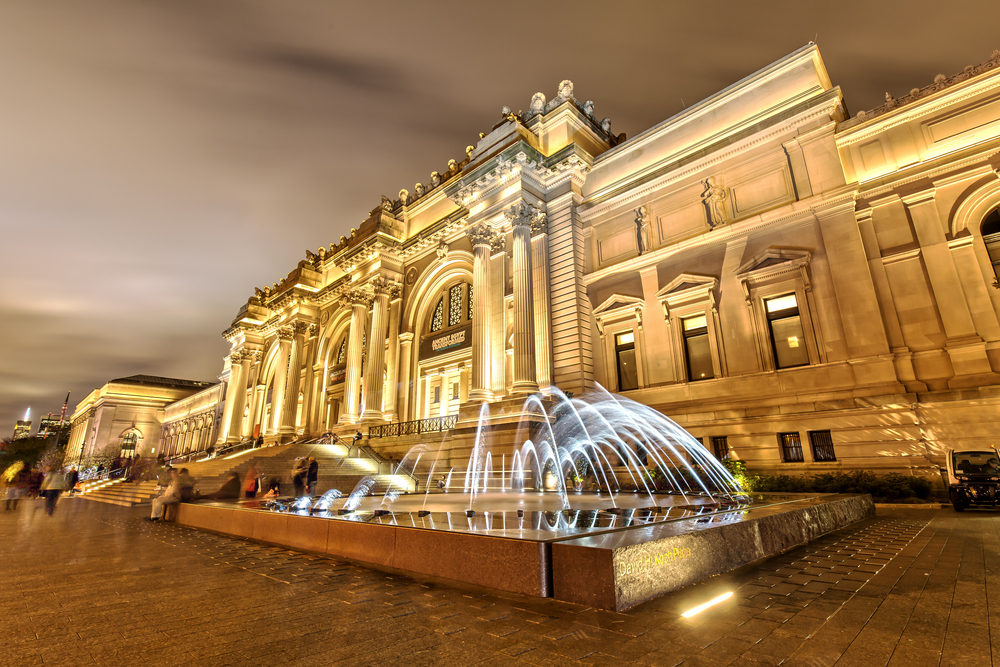 Is this your first time in New York or are you returning for another round? The Manhattan at Times Square knows that its guests never get tired of museums. Did you know that temporary exhibitions are also a perfect reason to return to these top attractions?
1000 5th Avenue, between 80th and 84th St.
Thomas Cole's Journey: Atlantic Crossings
Through May 13, 2018
Follow the journey from England to the United States of landscape painter Thomas Cole, one of the first and most influential artists of his generation.
Diamond Mountains: Travel and Nostalgia in Korean Art
Through May 20, 2018
As the name suggests, the Diamond Mountains in the Korean peninsula have inspired artists for centuries. Find out why!
Golden Kingdoms: Luxury & Legacy in the Ancient Americas
Through May 28, 2018
Gold was key in representing the splendor of the Inca and Aztec empires. Learn everything about how they worked the metal and see iconic pieces.
Public Parks, Private Gardens: Paris to Provence
Through July 29, 2018
Explore the work of dozens of artists from the Naturalist, Impressionist and Art Nouveau movements who used French nature and man-made gardens and parks to create masterpieces.
Central Park West at 79th St.
The Butterfly Conservatory
Through May 28, 2018
Watch butterflies fly around you in a carefully controlled environment. Count the different species, if you can.
Opulent Oceans: Extraordinary Scientific Illustrations from the Museum's Library
Through June 30, 2018
Before photographs existed, we had illustrations. Art and science do mix and you'll see 46 illustrations that prove it.
Amazon Adventure
Through September 13, 2018
This is a film about a 19th-Century explorer who embarked on a journey to the Amazon. See what he found along the way.
11 West 53rd St.
Stephen Shore
Through May 28, 2018
Considered one of the most influential photographers of our time, Stephen Shore's work focuses on telling the stories of everyday life with an intellectual and humorous eye.
Tarsila do Amaral: Inventing Modern Art in Brazil
Through June 3, 2018
For the first time in the United States, Tarsila has her own show. This exhibition presents in detail the artistic journey of the 19th-century Brazilian artist.
Adrian Piper: A Synthesis of Intuitions, 1965–2016
Through July 22, 2018
A modern artist and philosopher, Adrian Piper creates conceptual art that challenges our notions of what art is and society itself.
1071 5th Avenue, between 88th and 89th St.
Danh Vo: Take My Breath Away
Through May 9, 2018
Vietnamese artist Danh Vo's work features installations that represent his reflections on politics, life and freedom.

After booking your modern room in the heart of New York, visit our Attractions page to find out everything you need to know about the most visited sights in New York City. We're here to help make your trip unforgettable!