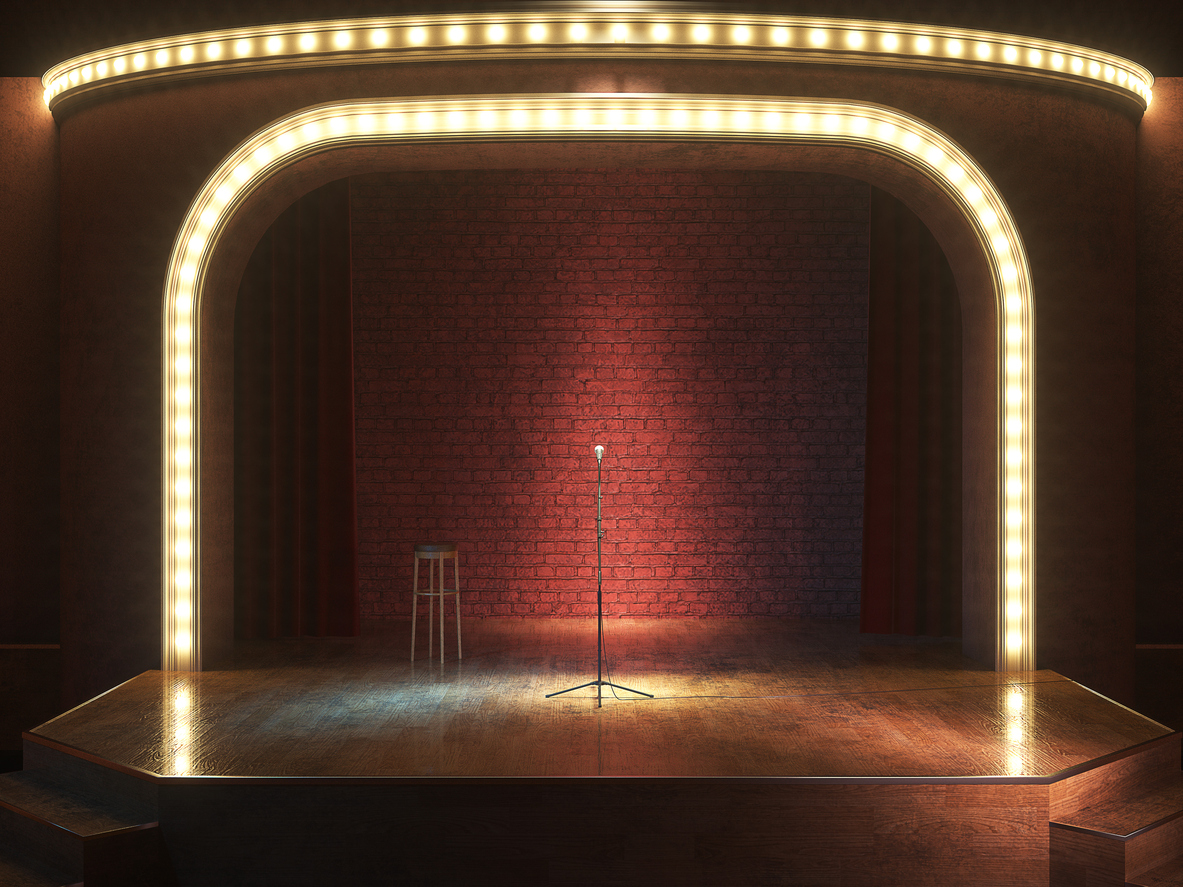 New York is not only the city that never sleeps, but also the city that never ceases to amaze. Entertainment opportunities are endless and today we'll talk about comedy clubs.
When it comes to shows, Broadway is the No. 1 pick, followed by concerts and Off-Broadway performances. Not everyone includes comedy shows in their to-do list and if that's you, it's time you changed your mind. Spend a few hours laughing while sipping on a few drinks and having a good time.


Be it Tuesday or Saturday, a trip to The Broadway Comedy Club on any given day will result in a great night out. As one of the most famous comedy clubs in the city, here you'll always find the crème de la crème of the comedy scene or up-and-coming comedians. You could even spot a celebrity laughing with the rest of you.
Location: 318 W. 53rd St., New York, NY 10019


Another club belonging to the comedy venue elite, Carolines on Broadway is right in the heart of some of the world's best shows and performances. If that isn't enough to convince you to pay a visit to this club, you should know that Carolines has been grooming the very best comedians for the past 30 years.
Location: 1626 Broadway, between 49th and 50th Streets, New York, NY 10019


Gotham Comedy Club is the Madison Square Garden of New York's comedy clubs, maybe even of the entire United States. After all, the popular TV channel Comedy Central features "Live At Gotham" while the acclaimed show "Last Comic Standing" is recorded here.
Location: 208 West 23rd St., between 7th and 8th Avenues, New York, NY 10011


Divided into the Piano Bar, The Upstairs stage, The Cabaret and The Cafe, this venue has something for everyone. Famous for being the oldest cabaret in New York, the quality of shows and music presented here is sure to impress.
Location: 61 Christopher St. at 7th Avenue, New York, NY 10014.


On Saturdays, The Broadway Comedy Club plays host to an intriguing and engaging show: ComedySportz. Two teams fight each other in a match of games and improvised comedy—there's even a referee! What's more, if you're in the audience, get ready to become part of the show.
Location: 318 W. 53rd St., New York, NY 10019

Are you ready for the vacation of a lifetime? Check out our special offers and book your room at the Manhattan at Times Square.