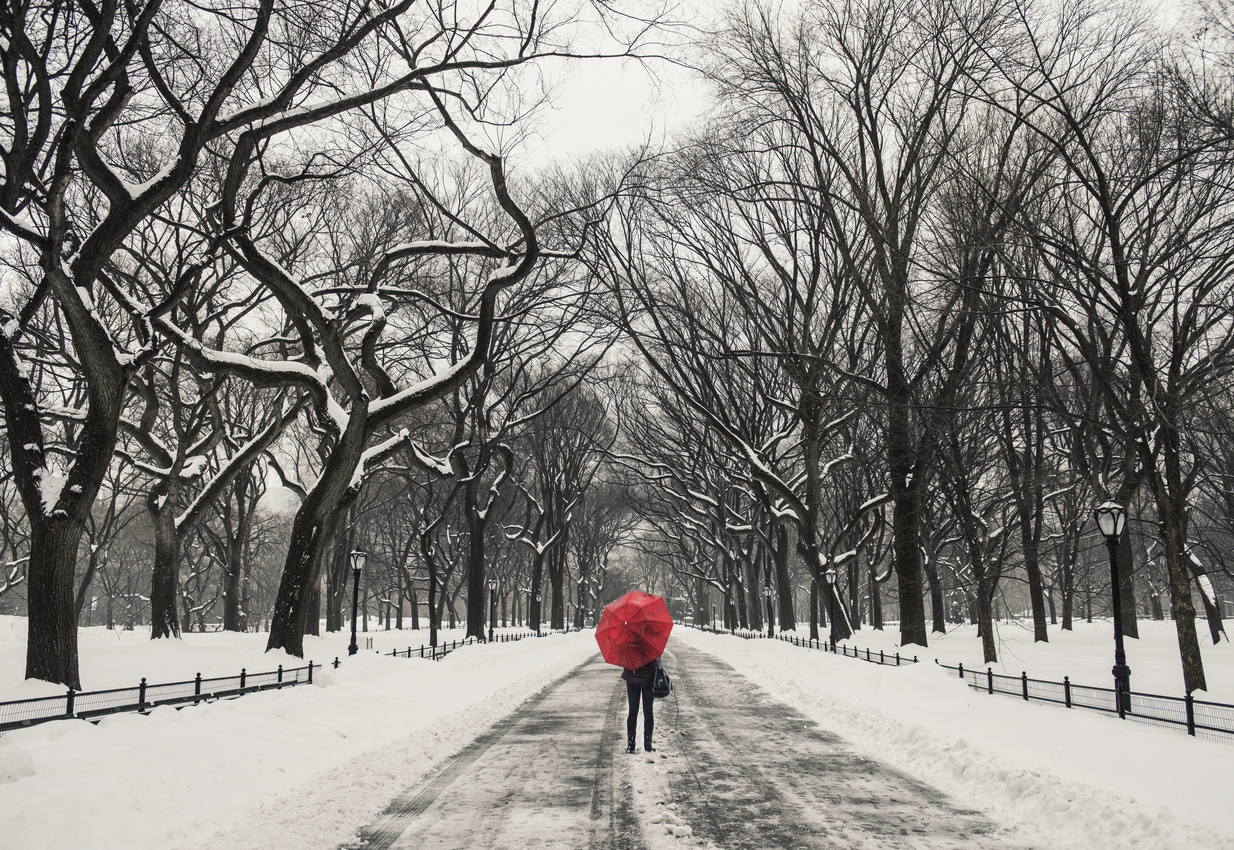 Christmas and New Year's celebrations have come and gone, but frosty temperatures in New York are just reaching their peak. If you're visiting NYC at the height of winter, you might wonder what you can do to enjoy the city in spite of the cold. First, check out our tips on what to pack for your trip to NYC to make sure you bring the right clothes to stay warm and dry. Then, choose from our recommendations below, all within walking distance of or a short subway ride from the Manhattan at Times Square.
Ice-skating
This is the most-sought after activity by visitors, and it's no surprise because ice-skating means visiting some of New York's top attractions. All rinks below offer skate rentals, a fun experience and excellent photo opportunities.
The Rink in Rockefeller Center
Wollman Rink in Central Park
Winter Village at Bryant Park
Sledding
New York isn't short of exciting, steep slopes to have a fast and windy sled ride. If you don't have a sled with you, a big piece of plastic, such as a trash bag, can do the trick - getting creative is part of the fun!
Central Park
Pilgrim Hill (72nd St E) and Cedar Hill (between 76th and 79th Streets E)
Riverside Park
Between 91st and 103rd Streets W
Morningside Park
110th, 113th and 122nd Streets W
Explore Central Park
The great thing about Central Park is that it's stunning in all seasons. We've shared our Guide to Central Park in Fall, and these spots are beautiful during winter as well. If you're already ice-skating or sledding, take a stroll around the park to find your favorite snow-covered nook.
Winter Events
Winter Jam
This event takes place even without natural snow (thanks to snow blowers). On January 27, 2018 from 11am to 3pm, head to Naumberg Bandshell in Central Park (south of the Bethesda Terrace, between 66th and 72nd St).
Winter Carnival
As part of Bryant Park's Winter Village, Winter Carnival runs from January 26 to February 4, 2018. This celebration of everything wintery will feature a skate showcase on opening night.
Sip Something Warm
Once you're ready to head back inside, why not make an experience out of it? Here's our pick of shops and restaurants selling creamy and decadent drinks that will warm you up.
City Bakery
Nothing says "New York" like grabbing a coffee and pastry from City Bakery, a shop that mixes old-fashioned traditions and modern baking techniques. If you're in NYC in February, check out their annual Hot Chocolate Festival.
El Rey Coffee Shop & Luncheonette
A favorite among locals, including The New York Times, El Rey serves a unique "Brownie Batter" hot chocolate, great coffee and a healthy, vegan friendly menu.
Serendipity 3
Guinness World Record holder and home of the famous Frrrozen Hot Chocolate, this small restaurant is proud of its gooey, extravagant and delicious drinks.
Toby's Estate
With many locations throughout the city, this Brooklyn-based specialty coffee shop and coffee roasters will take you above and beyond your average Starbucks.

Now that you know how to make the most of a New York City winter, book your room at the Manhattan at Times Square to stay in the heart of the city at a great price.