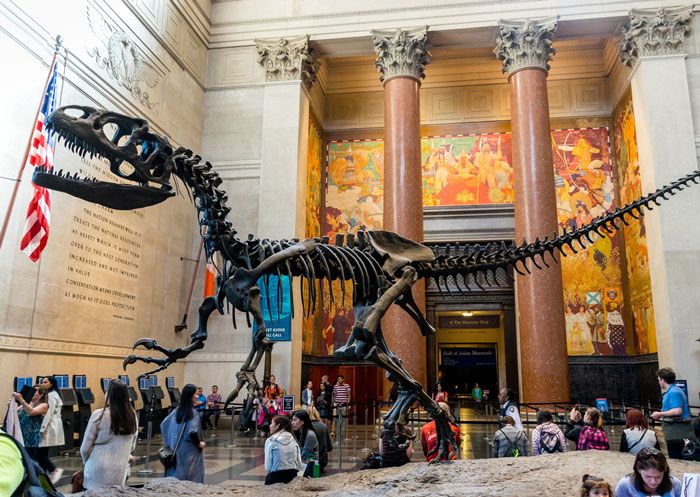 No trip to New York is complete without getting lost in its many world-class museums. Apart from their permanent exhibits, most museums feature temporary exhibits year round. If you're coming to New York in August or September, don't miss the following exhibits at these top museums.
American Museum of Natural History
Unseen Oceans
Through August 18, 2019
With the use of modern technology like robotics and satellite monitoring, scientists have been able to uncover isolated and mysterious habitats and creatures in the depths of the ocean.
The Intrepid Sea, Air & Space Museum
Apollo 11: Media, the Moon and Beyond
Through September 3, 2019
Go on a journey through time and experience how the world saw the Apollo 11 mission. The exhibit includes news videos played in vintage TVs, as well as a look at the achievements of this century.
The Metropolitan Museum of Art
Ragnar Kjartansson's Death is Elsewhere
Through September 2, 2019
The Met has inaugurated a series of contemporary installations to mix things up a bit. This a seven-channel video installation by Icelandic artist Ragnar Kjartansson plays with performance and video art that touches on themes like romance and death with a dash of irony.
Solomon R. Guggenheim Museum
Artistic License at the Guggenheim
Through January, 2020
For the first time ever, six contemporary artists curated a museum exhibit at the Guggenheim. Over 300 paintings, sculptures and installations spanning over almost 100 years cover the rotunda's walls.
Whitney Museum of American Art
Whitney Biennial 2019
Through September 22, 2019
Whitney Museum has been organizing biennials since 1932. The 2019 edition features 75 artists and collectives who represent the best of contemporary art. This is your opportunity to learn everything about current American art and up-and-coming artists.
Are you looking for more travel inspiration? Take a look at the top attractions near Times Square for ideas on where to go. Once your New York bucket list is complete, book your Midtown hotel room at The Manhattan at Times Square.