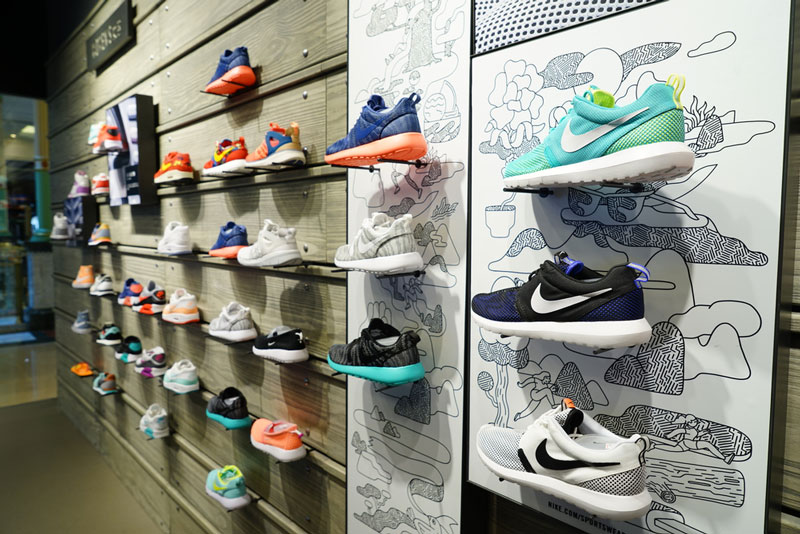 Shoes, shoes, shoes. They can make or break an outfit. They can protect (or injure) your knees. And, they are often taken for granted. We want you to really make the most of this fantastic city by paying a visit to some of your favorite shoe shops — and perhaps stocking up on some shoes. These stores are located within walking distance of The Manhattan at Times Square!
Location: 3 Times Square, New York, NY 10036
Selling: Fashion forward footwear for both men and women. Finish your outfit with something special.
Location: 1515 Broadway, New York, NY 10036
Selling: Athletic and casual footwear for all the family. The place to find those famous memory foam insoles.
Location: 218 W 42nd Street, New York, NY 10036
Selling: Up to date and trendy men and women's shoes and boots.
Location: 745 7th Avenue, New York, NY 10019
Selling: Specializing in running shoes for both, road and trail, with a host of brands. Get expert advice and protect those knees.
NikeTown New York
Location: 650 5th Avenue, New York, NY 10019
Selling: All your favorite Nike products, for adults and kids. Casual and sporty shoes plus apparel & accessories.
Location: 1460 Broadway, New York, NY 10036
Selling: Primarily brand name products for a variety of sports, including basketball, running, and training.
Location: 152 W 34th Street, New York, NY 10120
Selling: The Croc clogs and sandals that we know and love plus other styles, just as comfy, that you probably didn't know.
Location: 565 5th Avenue, New York, NY 10017
Selling: Every sports shoe (and sports apparel) that you can think of at the world's biggest Adidas store.
After a full day of shopping and browsing for shoes why not stay in one of our stunning Broadway facing rooms? Here you can parade around the room in your new purchase(s) and imagine the red carpet beneath you. Take a look at more blog posts on the best shopping in New York.