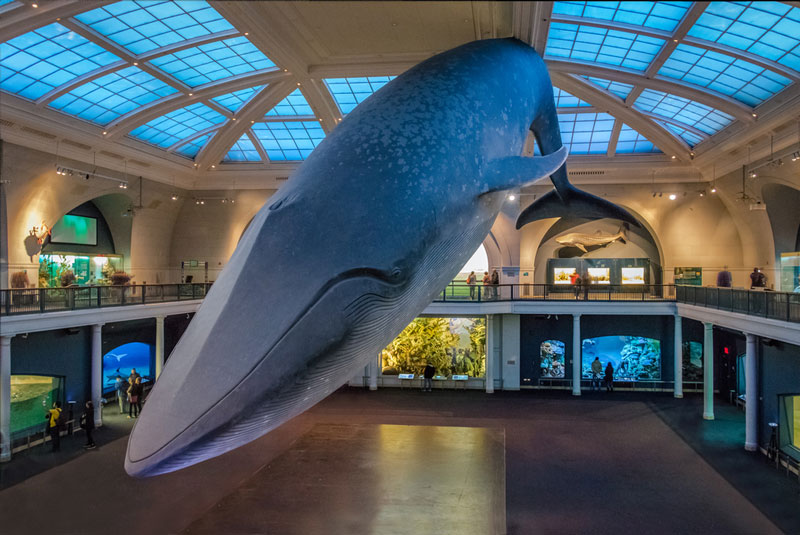 Earth Day, April 22, is less than two weeks away. Now, more than ever, everyone needs to stand together to protect the environment. What's a good way to do it? Remembering what we're protecting and why. New York may be an urban jungle, but there are great places where anyone can go to experience and learn about the wonders of nature. Here are our favorites.
Location: Central Park West at 79th Street, New York, NY 10024
Admission: General Admission plus all special exhibitions, giant-screen film, and Space Show. Adult, $33. Child (2-12), $20. Senior & Student, $27.
This magnificent museum needs no introduction. The museum is divided into permanent exhibitions featuring collections about biodiversity, environment, Earth and space, birds, reptiles, mammals, fossils, human origins and culture. Temporary exhibitions complement these collections and are a must-see.
In addition to the exhibitions, the museum regularly shows nature and science film in the Samuel J. and Ethel LeFrank Theater, a giant 2D and 3D movie theater. Those fascinated by the universe and space exploration shouldn't miss the opportunity to catch the latest show at the Hayden Planetarium Space Theater.
Location: 226 W 44th Street, between 7th Avenue and 8th Avenue, New York, NY 10036
Admission: Adult, $39.50. Child 3-12, $32.50. Seniors & U.S. Veterans, $36.50.
Journey to the depths of the ocean in the middle of Times Square. National Geographic Encounter: Ocean Odyssey is an immersive experience that uses the latest technology to recreate ocean ecosystems.
This attraction is a walk-through adventure across the Pacific Ocean that shows visitors what it would be like to live under the sea. The technology behind this futuristic experience involves video mapping, realistic photographic animations, state-of-the-art soundscape, and many hidden surprises.
Location: 64th Street & 5th Avenue, New York, NY 10065
Admission: Total experience tickets include the main zoo, Tisch Children's Zoo, and 1 entry to the 4D Theater. Adult 13 & over, $19.95. Child 3-12, $14.95. Senior 65 & over, $16.95. Child 2 & under, free.
Tucked away in the southeast corner of Central Park is the Central Park Zoo, a unique ecosystem within Manhattan's favorite oasis. The zoo is has hundreds of animal species, many of them endangered, who now call New York their home.
The zoo is organized by geographical regions that pool species from similar ecosystems and climates in a specific zone. For example, in the Tropic Zone you'll find rainforest animals like poison dart frogs. The Temperate Territory is home to snow monkeys, red pandas and snow leopards, while the Polar Circle features various penguin species.
Young children can spend some time with sheep, goats, zebu, and the only cow in Manhattan at the Tisch Children's Zoo. The whole family can later meet at the 4D theater for an immersive film experience.
These are only a handful of New York's best attractions. Don't miss anything on your bucket list by purchasing an NYC sightseeing pass.