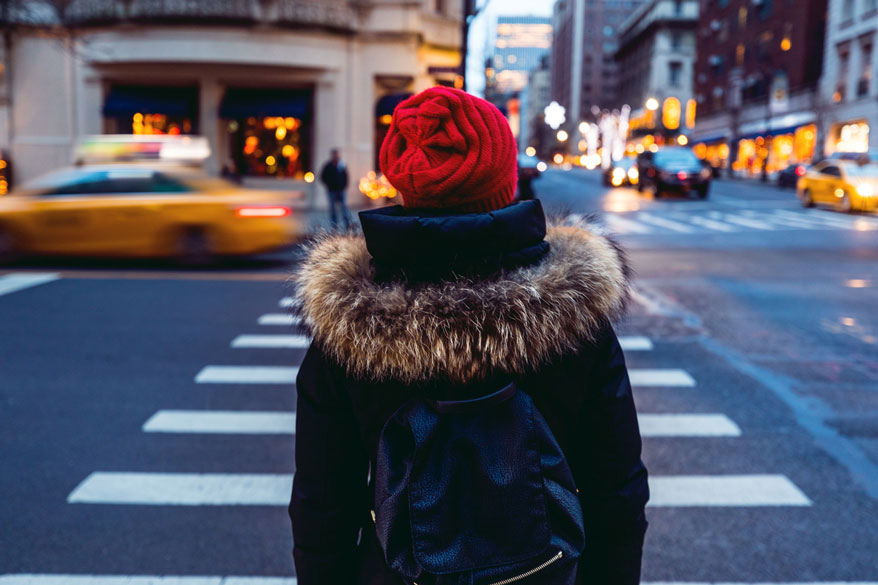 When you're traveling on a budget, the best way to experience a new city is on foot. New York is extremely walkable, so much so, that most of the popular attractions are right next to each other. Don't worry about heading out into a strange city and getting lost. Read on to find out which are the best affordable walking tours in New York!
Organized by the Central Park Conservancy, these tours are the real deal. What better way to explore all the nooks and crannies of the park than by taking a guided tour with the experts? Some of the tours are seasonal, while others focus of the most popular sights. These tours offer an excellent opportunity to learn about the park and visit areas that most people don't ever see! Some tours are free and others cost around $15 per person.
This company is all about showing you the places where your favorite TV shows and movies were filmed. While some tours involve driving around the city, you'll be hopping off the tour bus very often to stand where Hollywood stars once stood. If you want a full walking tour, purchase tickets for the Central Park TV & Movie Sites Tour.
These tours are not exactly free. They work on a Pay-What-You-Wish basis, which means that you sign up for free and, at the end of the tour, pay what you can afford based on the content, sights and knowledge of your guide. These tours are perfect for those wanting to explore the city's unique neighborhoods, food scenes and cultural spots. Some of their top tours include Greenwich Village Food Tour, Lower East Side Food Tour, Grand Central Terminal, Graffiti and Street Art Tours and World Trade Center.
If you're ready to start walking all over New York, pack your comfiest shoes and book a modern room in a hotel in the heart of New York. By staying at the Manhattan at Times Square, you'll be within walking distance of New York's top attractions!