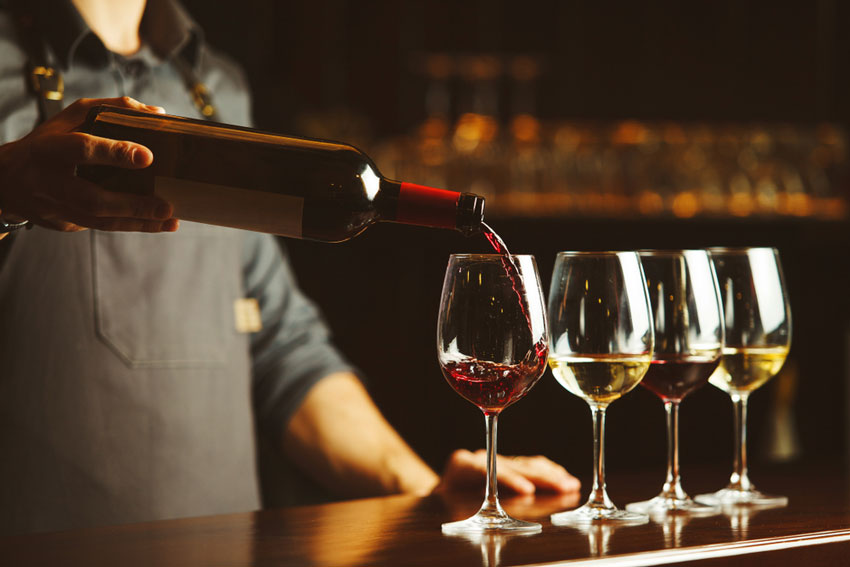 Although many cocktails have been founded in NYC, wine is the drink of the gods. Whether you want a cool drink to sip on a hot afternoon or something to match with that medium rare steak, wine fits the bill. New York has many wine bars and these are our recommendations for Midtown.
Location: 242 E 50th Street, New York, NY 10022
Sofia Wine bar has mastered the homey feel. You will be welcomed with original brick walls paired well with wooden tables that create a warm atmosphere. They have a large homemade Italian food menu ranging from cheese and meat platters to pizzas and small plates, perfect to match with their worldwide selection of wines. It's the perfect place to unwind and imbibe after a long day of sightseeing.
Location: 151 W 51st Street, New York, NY 10019
This wine bar embodies the energy of Aldo Sohm's own living room complete with a cozy, laid back atmosphere. By visiting, you'll be enveloped in Aldo's philosophy on the relationship between food and wine: "One should enhance the other, and both should be equally, and simply enjoyed." Best of all, this experience comes with an affordable price tag.
Location: 1 Rockefeller Plaza, New York, NY 10020
Noted as being the first wine bar to open in NYC, Morrell Wine Bar & Cafe was awarded the World's Best By-the-Glass Wine List in 2014. They offer a huge menu of 75 wines by the glass and, with their rare wine vault, they are the place to come to indulge in some of the most difficult to find bottles in the world.

Location: 510 W 52nd Street, New York, NY 10019
Ardesia is a favorite wine bar for a casual drink with your friends. It boasts an eclectic food menu, over 100 wine options, beers and cocktails. They have an appealing outdoor patio to enjoy your drink choices in the warm New York air.
Location: 11 W 31st Street, New York, NY 10001
Although technically not in Midtown—Ayza Wine & Chocolate Bar is a block past the Empire State Building—we thought it deserved a space on our list. We couldn't find anywhere else in NYC that had managed to pair chocolate and wine. They even have wine and chocolate pairing platters. Do you feel you need to try as many of their foods and wines as possible? They have a great group dining option, where $60 gives you access to a two-hour open bar and plenty of small plates.
Once you've satiated your desire for delicious food and wine head back to your stylish room at The Manhattan at Times Square. Take a look at our New York hotel offers to get the best deal in town.