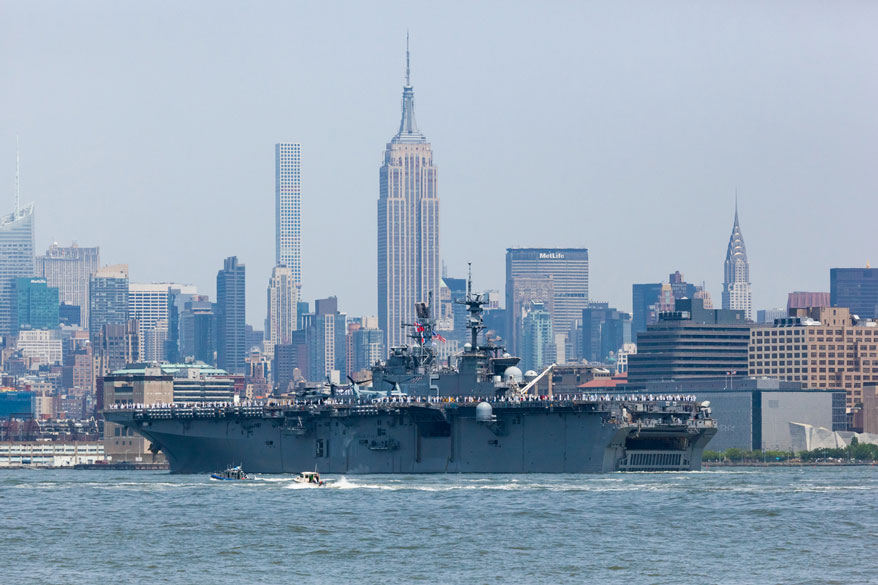 It's time to don your sailor cap and get to know all things maritime with this year's Fleet Week. Back in New York for its 31st year, this is a great opportunity to tour the ships, see their tricks, or just play Tic Tac Toe with an underwater diver. Luckily, we are here to help you make the most of it.
What Is It?
Fleet Week is your chance to honor and explore the seafaring wing of the United States armed forces. There are various military displays, tours, events and much more.
When Is It?
This year's Fleet Week officially commences on May 22, 2019 with their parade of ships. You can get in on the action earlier. On May 21, 2019 will be the site of the second-annual helicopter landing featuring a fast rope demonstration conducted by a team of U.S. Navy Explosive Ordnance Disposal members and a Helicopter Sea Combat Squadron. It will finish on Tuesday, May 28, 2019 with ships departing the area at various times.
Where Is It?
It takes place in multiple venues around New York from Staten Island to Times Square, from Fort Hamilton to Central Park. The Fleet Week website has a comprehensive list of all their locations.
Must-See Events
There is a whole week of events, and there is so much to see that you might not have time to do everything. We've chosen a few top picks.
Parade of Ships
Date: May 22, 2019 from 8am ‒ 12pm
Location: New York Harbor
The official kick off of Fleet Week New York. The ships can be seen along the Hudson River from Battery Park to just south of the George Washington Bridge.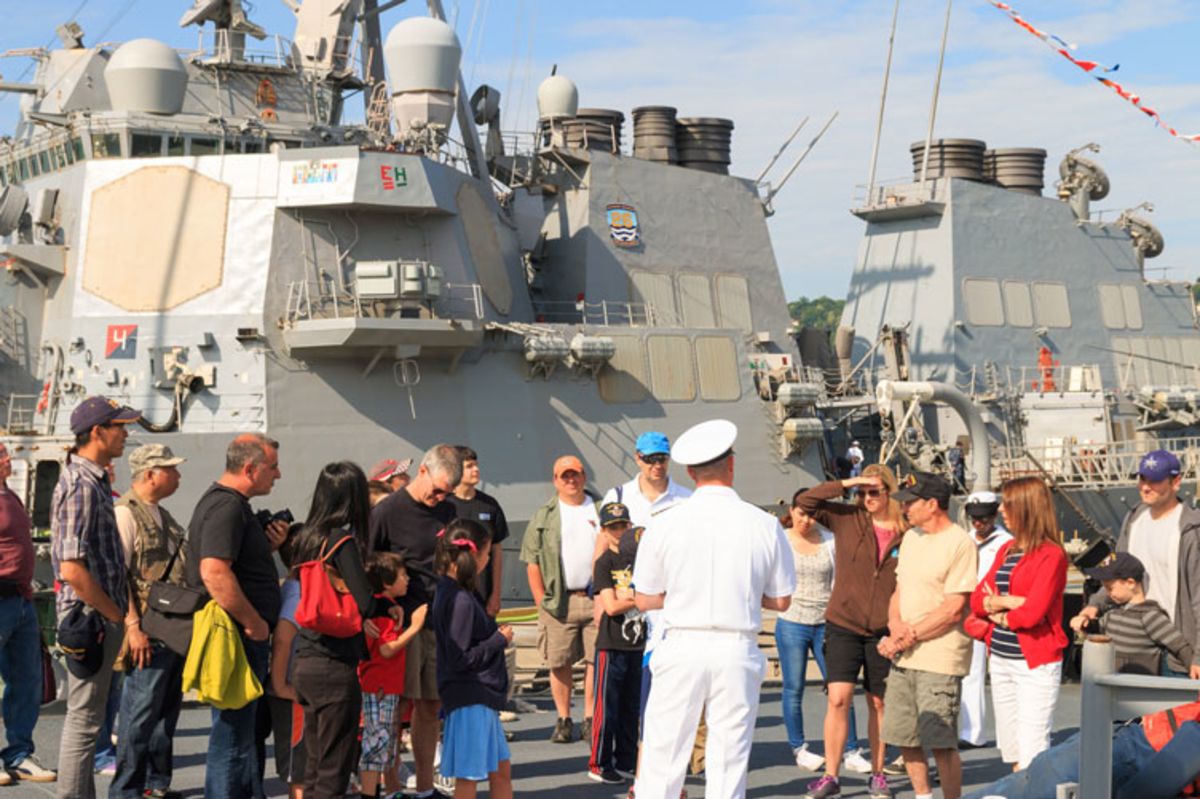 General Public Ship Tours
Date: May 23 to May 27, 2019
Location: Piers 88 and 86 (Intrepid Sea, Air & Space Museum) W 46th-48th Streets, New York, NY 10036
Experience life on various ships. Receive tours from the stern to the bow and learn the ins and outs of life at sea.
U.S. Coast Guard Search and Rescue Demonstration
Date: May 27, 2019 from 2pm ‒ 2:30pm
Location: Intrepid Sea, Air & Space Museum, Pier 86, W 46th Street, New York, NY 10036
The U.S. Coast Guard will conduct a Search and Rescue demonstration in the vicinity of the water off of Pier 86 for visitors to see.
Once you've quenched your thirst for water based activities and seen Top Gun on the flight deck of the Intrepid, head back to The Manhattan at Times Square. Make the most of your Broadway facing room during the evening and head to the piers, just a mile away, during the day.