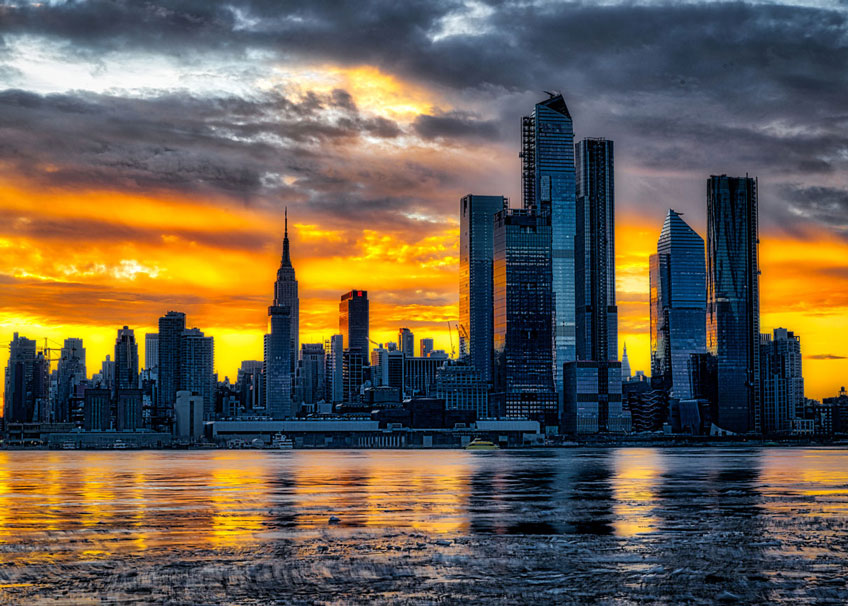 Do you think you know everything about New York? Have you made your list of all your must-see attractions? If you answered "yes," you'll want to make room for a new and major sight located in the heart of Manhattan's West Side.
First, you should know that the West Side is made up by various neighborhoods, each with a unique character and identity. We've covered our favorites on our guides to Chelsea and the Upper West Side.
Now, what's so exciting about the West Side? It recently inaugurated a new neighborhood called Hudson Yards. It faces the Hudson River and was developed over an old shipyard, hence its name.
Getting there from The Manhattan at Times Square
While Hudson Yards is close enough to walk, if you'd rather avoid the 35-minute walk you can take the subway. From the hotel, walk to 8th Avenue and take the C or E trains (blue) at 50th St. station. Exit at 34th St/Penn Station and walk two blocks to 10th Avenue.
What to Do
The number one attraction at Hudson Yards is the Vessel. Built as a monument that is meant to be climbed and explored, this structure is at the heart of the complex and it's an incredible sight. Tickets are free and can be booked online in advance or you can get Same-Day Tickets by arriving to the Public Square and Gardens by 9:30am.
To take stunning photos of Manhattan, Hudson River and New Jersey from a new perspective, go to the Edge. This platform is now the highest man-made outdoor viewing area in the western hemisphere. Don't miss the opportunity to be among those who visited it in its first months of life!
For a cultural experience go to the Snark Park and The Shed. Snark Park is an exhibition space that focuses on conceptual installations that combine art, design and architecture. The Shed is a stage and gallery that features contemporary and classical music, paintings, digital media, theater, literature and much more.
Lastly, one of the best things to do in Hudson Yards doesn't cost a dime. Set some time aside to stroll through its public parks and gardens. What's so special about the green areas is that they were built with innovative and sustainable technology unlike anything NYC had seen before.
Are you excited to see Hudson Yards for yourself? Then, don't wait any longer and book your modern room at The Manhattan at Times Square. Enjoy being near the best attractions in New York.