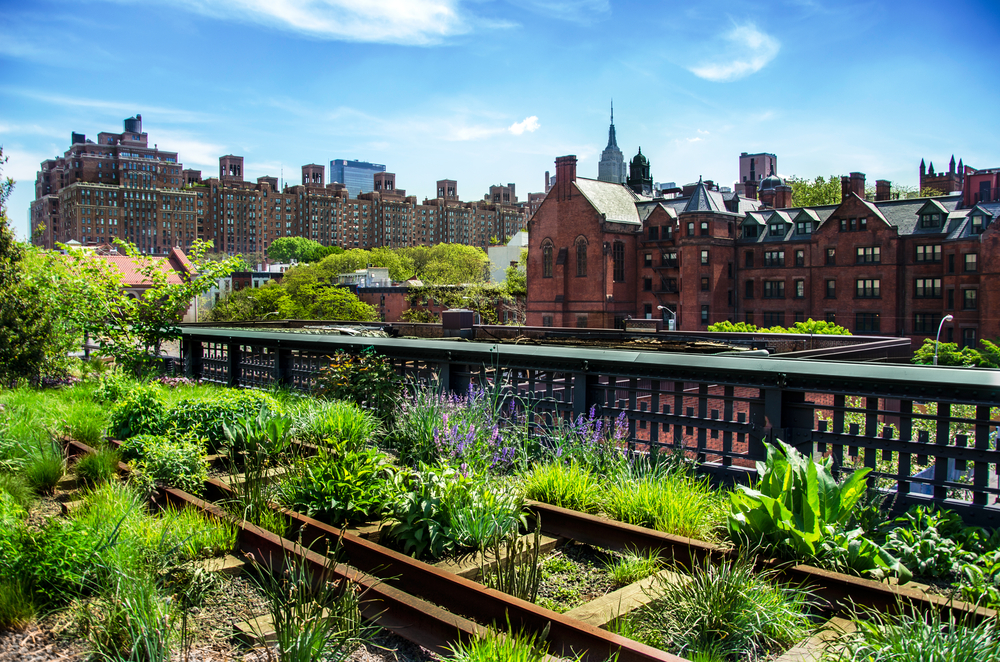 Once an industrial and somewhat abandoned neighborhood, Chelsea has undergone a tremendous transformation over the years. What makes this corner of New York so special is the trendy art galleries, views of Hudson River, gourmet eateries and contemporary vibe. Old, brick warehouses stand next to spanking new steel and glass buildings. This is a neighborhood of contrasts that has something for everyone.
Location
From about West 34th Street to West 14th Street, and 6th Avenue to Hudson River. To get there from the Manhattan at Times Square, take the C or E train (blue) at 50th St or the 1 train (red) at 50th St.
What to Do
Chelsea Piers
Feel like a fit New Yorker for a day and pay a visit to this massive sports complex. Everything you need to know is in our Guide to Chelsea Piers. If you're looking for advice on staying fit during your trip, read How to Maintain your Training in NYC.
High Line
Many New Yorkers will tell you how much they love the High Line. And we agree-it's a sight like no other in the city, especially during sunset. Read more about it in Take a Break from the Urban Jungle in these NYC Parks.
Hudson River Park
As mentioned above, visiting Chelsea around sundown guarantees exceptional sunset views. Hudson River Park runs past the High Line and Chelsea Piers. What's more, the Hudson River Greenway is a dream come true for fitness fiends. Read our Guide to Running in NYC and Guide to Biking in NYC for details about this route.
Art Galleries
Galleries. Hundreds of galleries featuring up-and-coming artists, as well as famous members of the international art scene. Most galleries are located between 10th and 11th Avenues and 18th to 28th Streets and they're completely free. Chelsea Gallery Map offers detailed information and a useful map.
Hotel Chelsea
Located at 222 23rd St, Hotel Chelsea is a beautiful sight. Although you cannot enter the hotel, which is currently under renovation, standing across the street from it is powerful enough. Why? Because some of the best writers of the 20th century walked through its doors, including Mark Twain, Thomas Wolfe, Jack Kerouac and Jean-Paul Sartre.
Where to Eat and Drink
Your first stop should be Chelsea Market, a beloved food market selling food from around the world, as well as locally grown and produced dishes. Our Guide to NYC Markets has more information.
For a quick, yet delicious meal, go to the famous Grimaldi's Pizza at Limelight Marketplace. If you're after a great cup of coffee, go to Café Grumpy and be transported to an era of no laptops or wifi.
What about eating, drinking and laughing, all in one place? Gotham Comedy Club is a renowned nightlife spot where you can see some of the best contemporary comedians. Check out our post Have a Laugh at these Comedy Clubs in New York City to read about this and other great comedy clubs near the Manhattan at Times Square.