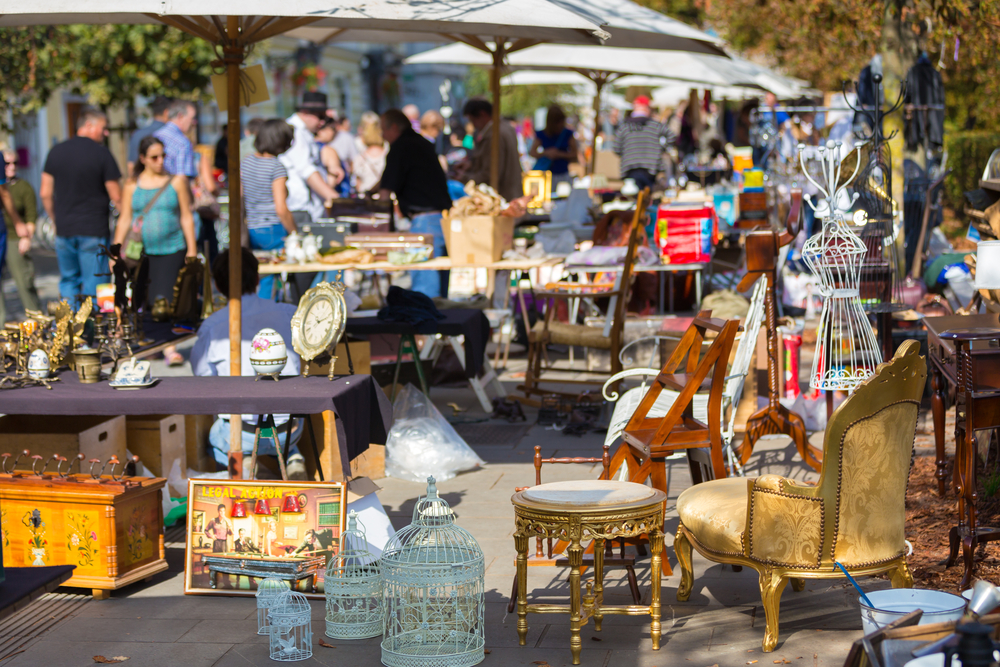 No trip to New York City is complete without a day or two devoted to shopping. Whether you want to hunt for bargains of designer apparel or explore mega stores in Midtown, you'll find something to suit your taste and, more importantly, your pocket.
Read our post Get Lost in These Huge Stores Near Times Square. To shop for incredible clothes and accessories at discount prices, read our post Where To Shop In Manhattan Without Breaking The Bank. We've mentioned markets before, but it's time to delve deeper.
Flea Markets
Used, reused, original, handcrafted, unique, vintage… These are just some of the words we can use to describe the type of items you'll find in these famous flea markets. Wear comfortable shoes and take time to peruse. Don't forget to bring cash.
Hell's Kitchen Flea Market
Location: 39th Street and Ninth Avenue
Hours: Saturday and Sunday 9am-5pm
You'll find a good mix of vintage clothing, jewelry, collectibles and antiques sold by locals, artists, small business owners and professional bargain hunters.
Chelsea Flea Market
Location: 25th Street, between 6th Avenue and Broadway
Hours: Saturday and Sunday 6:30am-7pm
Admission: $1 from 9am-7pm, $5 from 6:30am-9am
The admission guarantees access to 135 vendors selling an interesting collection of the new and the old, the classic and the eccentric. It's one of the best flea markets in the city.
Grand Bazaar NYC
Location: 100 77th Street at Columbus Avenue
Hours: Sunday 10am-5:30pm
To get some serious flea market shopping done all at once, head to Grand Bazaar—the biggest one in NYC. Vendors sell antiques, original art and designs, food and much more. Check their website to find out about special themed events.
Food Markets
Who said that shopping is only for clothes? Foodies out there will love our selection of top food markets in NYC.
Chelsea Market
Location: 75 9th Avenue, between 15th and 16 Streets
Hours: Monday-Saturday 7am-2am, Sunday 8am-10pm
Probably the most famous food market in New York, Chelsea Market is housed in what used to be a Nabisco factory. Today, it's heaven on Earth for anyone looking to get a great meal (and samples!) or food gifts in a casual environment.
Grand Central Market
Location: 89 42nd Street
Hours: Monday-Friday 7am-9pm, Saturday 10am-7pm, Sunday 11am-6pm
While taking a tour of Grand Central Terminal, stop by its market to indulge in gourmet food made with local ingredients and prepared by local businesses.
Union Square Greenmarket
Location: 69 17th Street
Hours: Mondays, Wednesdays, Fridays and Saturdays 8am-6pm
The best thing about this market is that it's always changing. Farmers from upstate New York and neighboring states sell fresh and seasonal produce of the highest quality.


WIth so many purchases in store for you, you need the best possible hotel deal you can find. Consult the special offers and book your room at the Manhattan at Times Square Hotel.