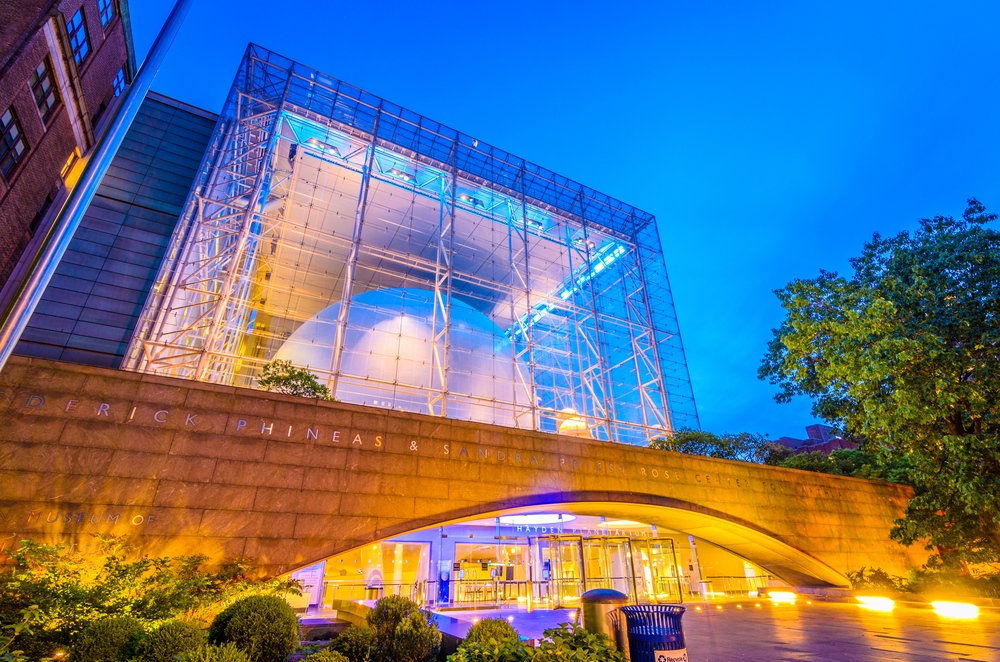 While you're wandering in New York following The Manhattan at Times Square Guide to the Museum Mile and crossing must-see attractions off your bucket list this summer, make some room in your schedule to attend these special events at top attractions. We're sure you're planning to visit these famous spots anyway!
American Museum of Natural History
Astronomy Live: Summer Skies
June 26 and August 12
The summer skies of 2018 are set to be the best ones of recent years. Head to Hayden Planetarium on June 26 to see Mars at the closest distance it's been from Earth in 15 years. The new moon of August 12 will present rare chance to see a meteor shower in all its glory.
Manhattanhenge
July 12
If you're in NYC on this date, you're in for a treat! The setting sun will align with Manhattan's East and West streets to create a rare phenomena. Expert astrophysicists will tell you all about it!
Evening Bat Walks in Central Park
July 13, 20, 27 and August 3
Take a guided walk in Central Park at night to search for bats with the aid of special detectors. It will be a unique opportunity to learn fun facts about these rarely-seen creatures.
Intrepid Sea, Air & Space Museum
We've already talked about the Intrepid Museum's Summer Movie Series in The Manhattan at Times Square Guide to Summer Events in NYC. Here's one extra summer event happening at this museum.
Family Astronomy Night
July 20, August 3
Join experts astrophysicists and astrobiologists in the search for answers to the mysteries of the universe. Advance registration is required.
Grand Central Terminal
Taste of the Terminal
June 26-28
Forty years ago, the Supreme Court made a ruling that saved Grand Central Terminal. To celebrate, Grand Central holds an annual event with live music, an exhibition of historical photos and tastings by restaurants. Don't miss the giveaways!
Dining Concourse in Concert
July 10-August 28
Head to the Dining Concourse for a series of concerts that will transport you back to the 90s. Consult the full program in the event's website.


Your New York adventure is just one click away. Book your stay at the Manhattan at Times Square Hotel, a modern and comfortable hotel located in the heart of Midtown.