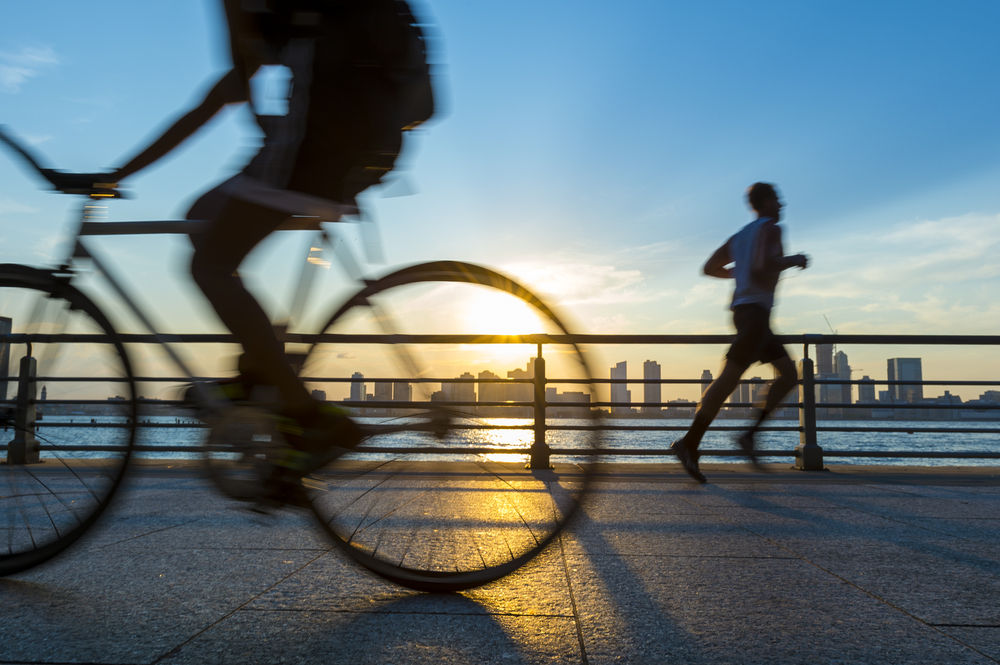 Traveling sometimes means dropping everything you were doing, going somewhere new, then returning home to wonder how you lost all that hard-earned fitness that you had before you left. The Manhattan at Times Square feels that this shouldn't be the case for our guests. So, if you are training for that big event, and traveling to NYC, how can you maintain your all-important regime?
Many of us think of gyms when we think of training: how many miles we can put between the end of the treadmill and the window we were running toward or how much iron we can push to the ceiling. However, training involves more than just this. We have broken down three important factors for your training.
Physical
The Manhattan at Times Square has its very own fitness center if you really don't want to leave the hotel (and who would blame you?), but if you need to continue getting your pulse beating, then this is for you.
If running is your thing, then why not train and sight see at the same time? City running tours offer the opportunity to join them on a tour around some of the most famous sites in the big apple, running. Yes, you join their tour and run around NYC.
Running, biking and walking around Central Park. The most iconic park in NYC has many intertwining roads and paths—you'll never get bored! This makes it easily customizable depending on the time that you have.
Diet
A big part of your training is eating the right thing to ensure that you recover quickly and easily. After all, who wants to train the next day while aching from the day before? The best way to ensure you're eating the right diet for your training regime, no matter what that may be, is to ensure it's balanced. Check out these healthy eateries located near the Manhattan at Times Square.
The Little Beet
Location: 135 west 50th St, New York NY 10020
The first place in midtown to clock onto healthy meals.
Gotan
Location: 20 West 46th St, New York, NY 10036
Get a deliciously fresh breakfast and that all-important New York coffee.
Joe & the Juice
Location: 1114 6th Ave, New York, NY 10110
This is a great place to juice up or get a revitalizing super-meal.
Relax
All training regimes require our bodies to relax and try different things so that you don't get bored. Plus, you still need to reap the benefits from your holiday! Head to these places to get some active downtime.
Chelsea piers
This is a great revamped urban space for you to enjoy with many activities available. Read more about it in our Attractions page.
Museum Mile
Take a walking tour from the hotel and explore the museums along the famed Museum Mile.
National Geographic Encounter: Ocean Odyssey
Meet the sea creatures that you wouldn't normally see on a beach holiday!


For more tips on everything New York, follow the Manhattan at Times Square blog!