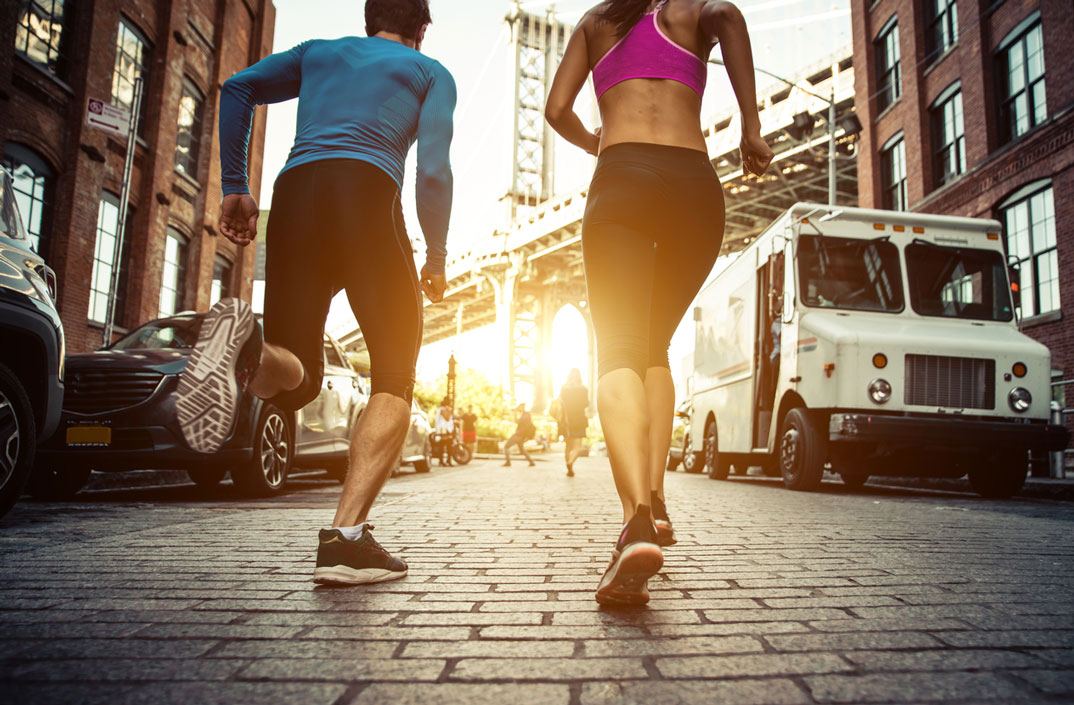 The buzz of New York City's marathon may be dying down, but New Yorkers never stop pounding the pavement. On your next trip to New York, make sure to pack your running gear - you won't want to miss the opportunity to explore the city through running.
Start by booking your room at the Manhattan at Times Square and choose the Free Grab n' Go Breakfast Package. We recommend getting up bright and early to avoid crowds and have a clear path. Once you've geared up, get some breakfast and head out to explore these running routes.
Central Park
Your first stop should be Central Park. It's 0.5 miles from the Manhattan at Times Square - a good warm-up distance. Check out the official Central Park Running Map to choose your favorite route, but allow us to recommend the following.
Reservoir
This is probably the most recognizable route, as it's been featured in dozens of movies and TV series. When you think about running in Central Park, you probably envision the track around the Reservoir. The running track was renovated in 2015, it's 1.58 miles long and has amazing views.
Central Park Loop
If you're up for a longer route that will take across the entire park, follow the East and West Drive loop. This route is 6.02 miles and it encircles the entire park. You'll see some of the most picturesque parts of Central Park.
Bridges
New York wouldn't be the same without its bridges, which happen to offer some of the best views of the city's skyline.
Brooklyn and Manhattan Bridges
As one of the top attractions in New York, Brooklyn Bridge is a must-see sight. Start planning your run by reading our guide to Brooklyn Bridge. A popular running route is a 5.9-mile loop starting at New York City Hall, over the Brooklyn Bridge, down Brooklyn Bridge Park (with views of downtown Manhattan), across Brooklyn Heights, past DUMBO and over the Manhattan Bridge. Follow the route on Strava.
Hudson River
The route along the Hudson River is one of the longest ones, but also very customizable - you can make it as short or as long as you want.
Hudson River Greenway
The Hudson River Greenway is a path that runs parallel to the Hudson River - it's best seen at sunset. The most popular route is 15.9 miles long and takes you from northern to southern Manhattan, from Fort Washington Park to Chelsea Waterside Park (ending right at Chelsea Piers). Follow the route on Strava. You could make it even longer if you continue down to Battery Park in downtown Manhattan.