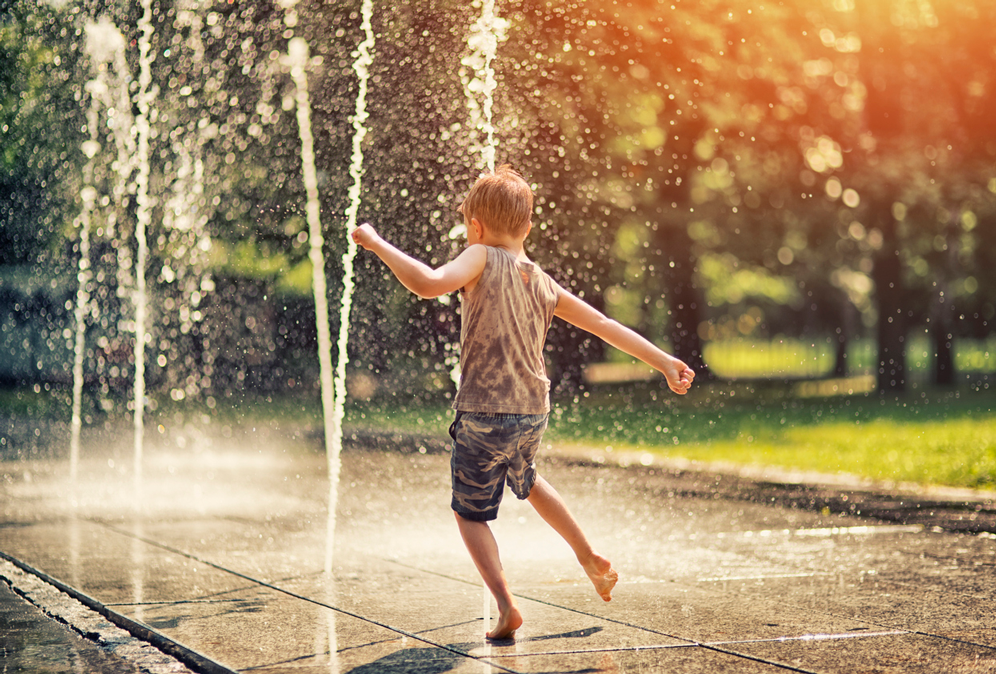 A summer holiday in New York means long days and exciting seasonal events… But nothing's perfect. The Big Apple can get very hot, humid and sticky. Visitors who aren't used to these conditions struggle unless they find ways to beat the heat.
While hiding out in museums and indoor attractions is tempting, have you considered getting wet and having fun? New York has play fountains, water playgrounds and sprinklers open throughout summer. The best news? They're completely free! To ensure you're prepared for your upcoming trip, read What to Pack When Traveling to NYC. If you're planning to visit any of these playgrounds, don't forget to pack water shoes!
Location: Central Park, East Side between 84th and 85th Streets, New York, NY 10028
A visit to this fun playground is a must after exploring the Metropolitan Museum of Art. Its new look was inspired by The Met's Egyptian Art collection, hence the name "Ancient." You'll find all sorts of climbers, bridges and two interactive water features: a mini-waterfall and spray nozzles.
Location: Central Park, 65th Street Transverse, New York, NY 10019
One location ideal for all the kids, this recently renovated playground in Central Park is perfect for family picnics while the kids climb, splash and crawl. Water jets with various degrees of intensity (well-thought out for smaller children) and a water channel will offer hours of fun.
Location: Central Park, East 110th Street at Lenox Avenue, New York, NY 10026
Although this playground is far from Midtown, you might consider taking a trip there to see a different part of Central Park. The playground has a jet fountain, play area and is located next to the Meer, a small lake with catch-and-release fishing.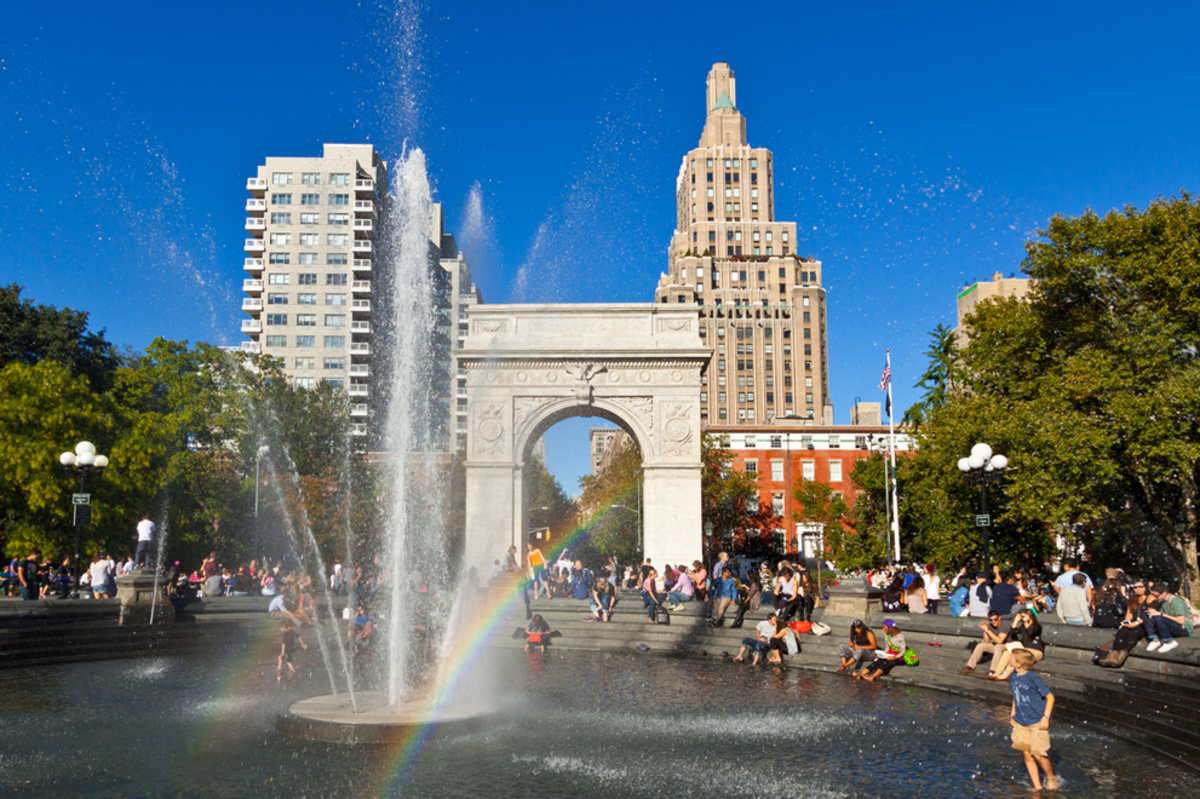 Location: Washington Square Park, New York, NY 10012
If you happen to be exploring Greenwich Village, take a break and head to Washington Square Park. Apart from its playgrounds, chess areas and regular entertainment, kids and adults can play and get wet in its iconic fountain.
Location: American Museum of Natural History, Central Park West at 79th Street, New York, NY 10024
Located next to the Rose Center for Earth and Space (West 81st Street), this terrace isn't as busy as the fountains or playgrounds mentioned before (not everyone knows about it). What better way to finish a visit to the museum than by cooling down, playing around intermittent water jets?
Do you want more travel tips? Follow the Manhattan at Times Square blog to make the best of your trip to New York City.