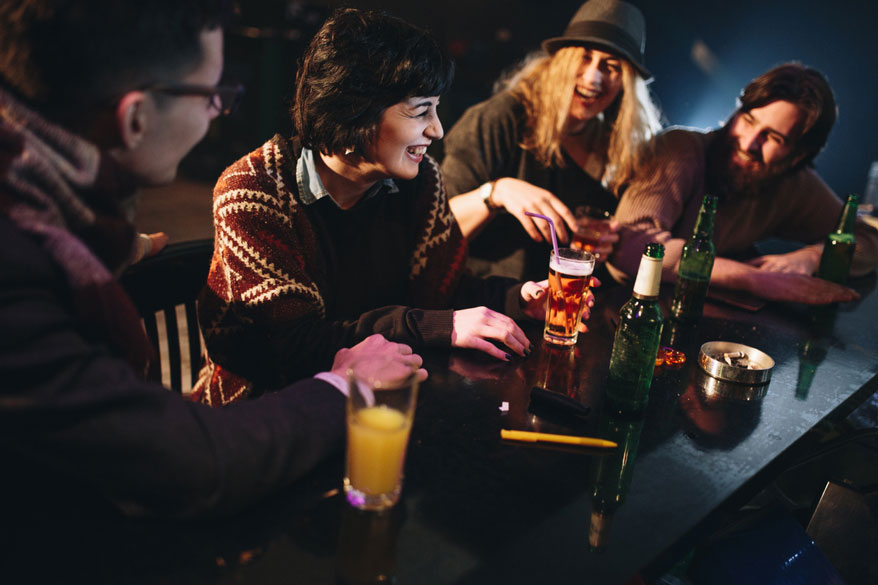 Winter is here. Instead of White Walkers, warmth seekers have descended upon NYC with a desperate desire to find the coziest watering holes in the city. What better way to do this than with a smoked cocktail or brandy, a great book, and, of course, the all important fireplace? Here's a list of the coziest bars in New York.
Location: 149 2nd Avenue, New York, NY 10003
With a mild Caribbean theme to bring to mind the far off summer, Kingston Hall has a foliage-lined outdoor balcony for warm days. For cold day, head to the billiard hall decorated with a fireplace and stained glass windows. The main bar is outfitted with leather and books to really convey its coziness.
Location: 44 W 44th Street, New York, NY 10036
With a big social scene that centers around a 20-foot fireplace, Bar 44 creates a real living room feel. You may find yourself relaxing next to some of NYC's innovators and elite. Become one of them while enjoying a signature cocktail in a lounge designed by onetime Hollywood set designers Roman and Williams.
Location: 25 N Moore Street, New York, NY 10013
Any bar with the word "library" in its name is worth a visit. This one, however, is not a library of books, rather a library of brown spirits. A sight to behold for any whiskey or brandy lover, you can sit in a leather chair by the cozy fireplace surrounded by shelf after shelf of spirits organized by country of origin. They have a worldwide selection!
Location: 9 E 37th Street, New York, NY 10016
Reminisce about the days of yore in this "Old New York" style bar. An experience in itself, this bar has brass teller windows rescued from Grand Central Terminal, live Prohibition-style jazz music, a 12-foot chandelier and a hand-carved marble fireplace. If you're planning to splurge on an sophisticated experience in New York, this is your chance.
Location: 287 3rd Avenue, New York, NY 10010
Dubbed "the most authentic Irish bar in NYC," Molly's will feel like your local from the minute you walk in. It has an original Honduran mahogany bar and wood burning fireplace, which, together with the warm wooden paneling and Irish pub fare, make this a place to stay throughout the cold winter days. The sawdust on the floor takes some getting used to, but complements the authentic feel of this easygoing pub.
If you don't feel that the list above will be quite enough to fulfill your desire for coziness, then check our hotel offers at The Manhattan Times Square and book a comfortable room in the heart of New York.