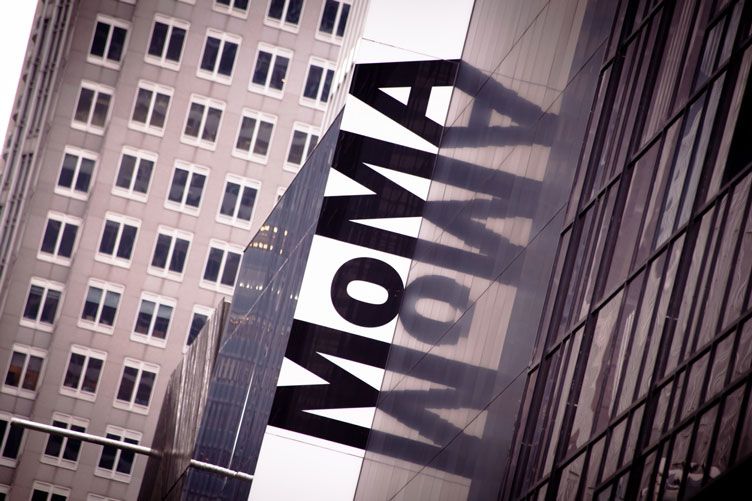 Leave history and ancient artwork for another time and spend a day redefining your idea of what constitutes art. Let the masters of modern and contemporary styles guide you on that journey. It's time to tour New York's best venues for creative and innovative masterpieces!
Location: 11 W 53rd Street, New York, NY 10019
The crowning jewel of New York's modern and contemporary art is the MoMA. Since its inception in 1929, this museum has focused on "the art of today." Its collection ranges from paintings and sculptures to film and conceptual art. Currently under renovation, the museum will receive a brand new image in late October 2019. When you visit, stop by their design store and restaurant.
Location: 1071 5th Avenue, New York, NY 10128
The iconic Guggenheim Museum is hard to miss. After all, it sits boldly on Fifth Avenue amid stately buildings. If you're a fan of famous architect Frank Lloyd Wright's work, including the museum itself, this is the place for you. If you're not, you should still visit and marvel at the collection of modern masterpieces by Cézanne, Gauguin, and Kandinsky, as well as contemporary art from the world's best creative minds.
Location: The area between 10th and 11th Avenues and 18th to 28th Streets
Have you read our Neighborhood Guide to Chelsea? If you have, you'll know that his famed neighborhood is trendy, modern and eclectic—the perfect breeding ground for contemporary art! While you're walking along the High Line, stop by the many free art galleries that feature both new and seasoned artists, local and international.
Location: 99 Gansevoort Street, New York, NY 10014
The mecca of American art is the Whitney Museum. Situated in a privileged location surrounded by the Hudson River and the High Line, this museum is a great place to visit while exploring Chelsea—and the galleries mentioned above! Its collection focuses on art from the 20th Century to today. You should also take a look at the current event calendar for a taste of music, films and performing arts.
If you haven't satiated your thirst for world-class art, then read our guide to New York's top art museums.