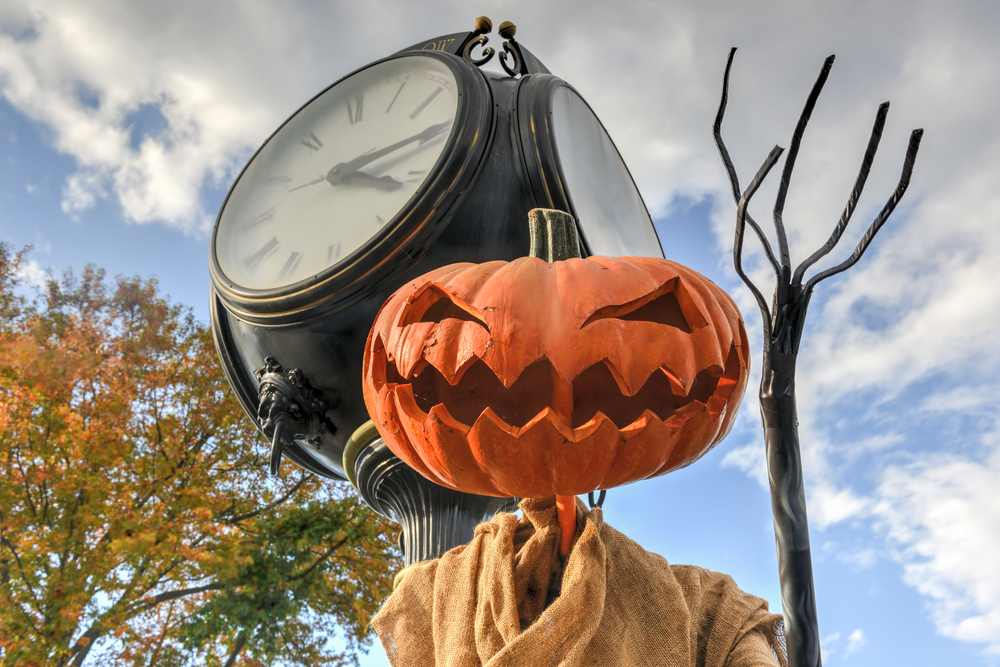 Halloween events are just around the corner. And because everything is better in New York, it doesn't matter if this is your first or your 50th time celebrating this holiday. Halloween in New York is unlike anything you've ever experienced. These are the city's best annual traditions for the spookiest day of the year.
Halloween Pumpkin Flotilla At Central Park
Central Park's Halloween festival is the best kid-friendly activity of all, plus it's free. The Central Park Pumpkin Flotilla is an annual event with pumpkin carving demonstrations, arts and crafts for children, story time featuring Halloween tales and more. The highlight of this event is a collection of carved pumpkins floating across Harlem Meer at sundown. Arrive early and make the most of a day in Central Park in fall.
Halloween Celebration At The American Museum Of Natural History
The American Museum of Natural History's Halloween celebrations focus on children, but only children wearing costumes! A select number of the museum's halls are open for exploration with many surprises creeping around every corner… Some of them include cartoon characters to meet-and-greet, stilt walkers, crafts and special activities. Consult the website for ticket information.
Trick Or Treat At The Terminal
If you're traveling to New York with children eager to go trick or treating, then, head to Grand Central Terminal on Halloween. Select vendors will gather at Vanderbilt Hall to give out candy to kids in costumes, all 100% free. No need to wander aimlessly around neighborhoods! There will be face painting, an impromptu pumpkin patch and pumpkin carving. Make sure to arrive early before the treats run out.
Halloween Parades
The most Instagrammable Halloween tradition in New York is the Greenwich Village costume parade. Tourists and locals flock to this corner of Manhattan to see the long-awaited congregation of weird, fun, lavish and scary disguises, all for free. If you're curious about this "The Village," check out our guide to Greenwich Village.
Dog lovers can't miss the annual Dog Halloween Parade in Tompkins Square. Dubbed as "the largest dog costume parade in the world," see hundreds of dogs dressed in cute, funny and weird Halloween costumes.
Halloween at the New York Botanical Garden
Each Halloween, the New York Botanical Garden goes all out! The Spooky Pumpkin Garden makes the average pumpkin patch look like a joke. Explore the collections of giant pumpkins, take snaps of pumpkin carving demonstrations or stay until dark for the Spooky Pumpkin Garden Nights. Consult the website for information on tickets.
Merchant's House Museum Events
Combine Halloween with history and ghost tales, the Merchant's House Museum is where you want to go. Every year, they organize themed exhibits, tours and performances that highlight the museum's legacy and take visitors on a journey to the dark days of 19th Century New York.
Ensure that your trip includes only the best New York attractions and experiences. Start by booking a modern room in Times Square. Then, follow this blog for more travel tips for NYC.