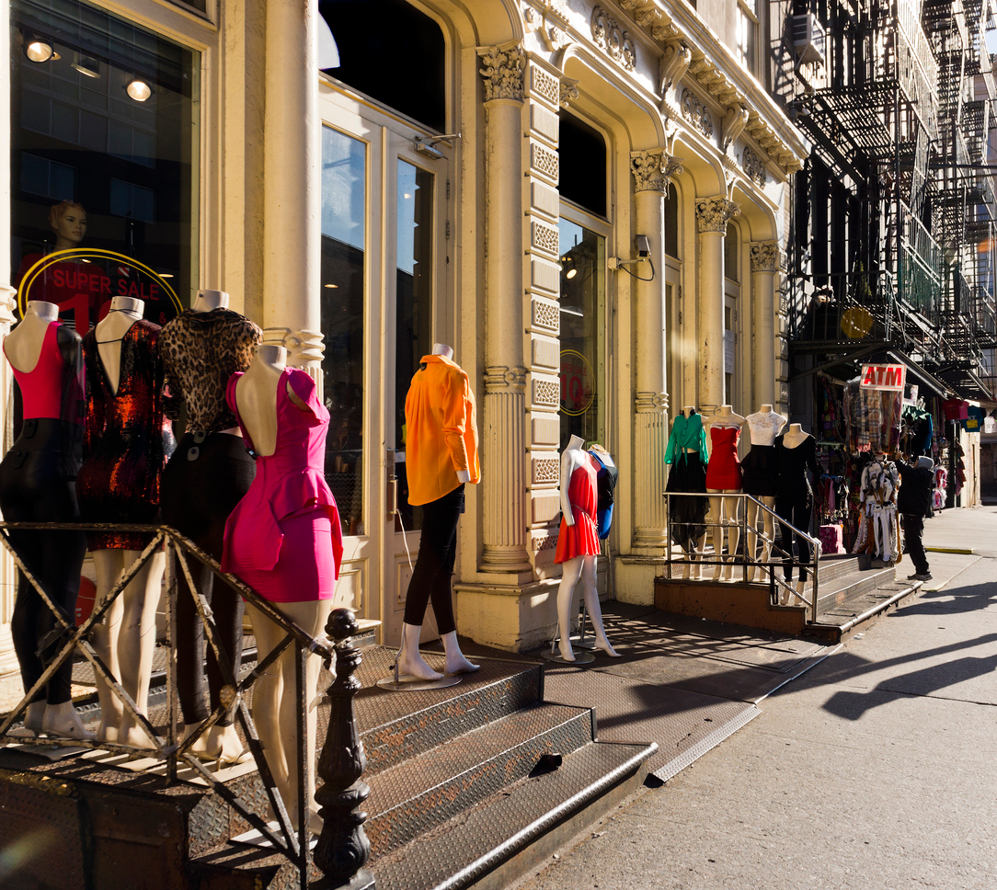 Shopping in New York City is at the top of your bucket list, right? When you come to the city that never sleeps, you can truly end up sleep deprived if you don't have a plan. If you follow this blog, you already know about the essential NYC souvenirs to buy. Now it's time to think outside the box and get special gifts that you can only find in New York.
Discounted Designer Apparel
No trip to New York is complete without a few new items of clothing to show off back home. Luckily, it's not difficult to find high-end quality clothes and accessories at affordable prices. The secret is to visit outlets and consignment stores in New York City. These places sell off-season and barely-worn designer clothing at bargain prices.
Chocolate Made in New York
We've already talked about the best desserts in New York to try during your trip, but what about delicious souvenirs to eat on the plane? Jacques Torres Chocolate in SoHo is the mother of all chocolateries in the city. It sells holiday-themed chocolates, cookies, hot chocolate, gourmet chocolate, sweet treats and many gift packages.
One of the most famous drinks in New York is the Frrrozen Hot Chocolate from Serendipity 3. Did you know that you can purchase the chocolate mix to prepare this decadent drink at home? Oh, yes, you can! If you haven't tried it yet, you're in for a pleasant surprise.
Grand Central Market Treats
Apart from being one of the most visited attractions in the city, Grand Central Terminal houses a market of local and gourmet products. The Grand Central Market features 13 vendors selling coffee, baked goods, meats, cheese, deli products and more. Although the market is European-style, the products are 100% made in New York.
Original Handcrafted Gifts
After getting new outfits and mouth-watering food, pay a visit to Unique Gifts NYC. This store sells cool souvenirs with a twist. You'll find gifts for men, women, home decor and funky accessories. The secret to their uniqueness is that they were made by artists and designers who share our love of New York City.
If you want to ensure your trip to New York is the best ever, book a room in the heart of Times Square. The Manhattan at Times Square has a central location and amazing offers that are hard to beat.