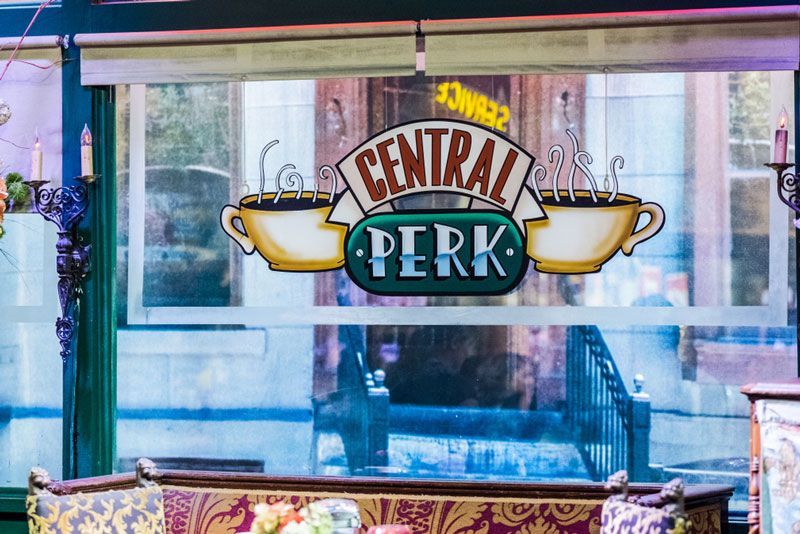 TV series have a knack for portraying life at a specific time and place. New York has seen and continues to see its fair share of shows. These are only a handful of series, old and new, that will make you want to pack your bags for New York.
Friends (1994-2004)
The most famous series filmed in New York is probably Friends. This light-hearted and heart-warming comedy of six friends living in the city and drinking coffee in Central Perk is a true New York icon. We'll ignore how absurdly big those apartments were!
Sex and The City (1998-2004)
Another massively successful series that shares the lives of a group of friends is Sex and The City. Four single women who date, fall in love, break up, explore the city and hunt for designer clothes—and shoes!
Gossip Girl (2007-2012)
Have you ever wondered how the rich and privileged live? Gossip Girl gives an insight into the lives of prep-school teens living in the Upper East Side. It's rumored that there might be a reboot in the near future.
Mad Men (2007-2015)
Take a trip in time to New York in the 1960s with Mad Men. Enter the world of advertising, glamour and the lives of people working on Madison Avenue. This series was acclaimed for accurately depicting life and the tension of that era.
Girls (2012-2017)
Anyone who loved Sex and the City will be drawn to this millenial interpretation of female experiences, friendships and relationships in the Big Apple. Girls takes the story to Brooklyn in a realistic and relatable plot that made the show popular.
Mr. Robot (2015-Ongoing)
Those looking for an exciting, thought-provoking and sometimes alarming series, Mr. Robot is the right choice. It follows a hacker who, as a tormented genius, is also struggling with addiction. He works tirelessly to bring down a major corporation from the inside.
Seinfeld (1989-1998)
Apart from Friends, Seinfeld is the most classic NYC series ever made. It may at first appear antiquated for millennial audiences, but the everyday and hilarious nuisances of surviving in New York City remain current.
Elementary (2012-2019)
In this modern take of Sherlock Holmes, the British detective lives in Brooklyn and works as a consulting detective for the NYPD with his partner and former surgeon, Joan Watson. Their fascinating cases take them across all boroughs as Holmes follows his unorthodox, and sometimes illegal, methods of deduction.
And there are many, many, many more! Check out famous movie locations and our list of popular movies filmed in New York.